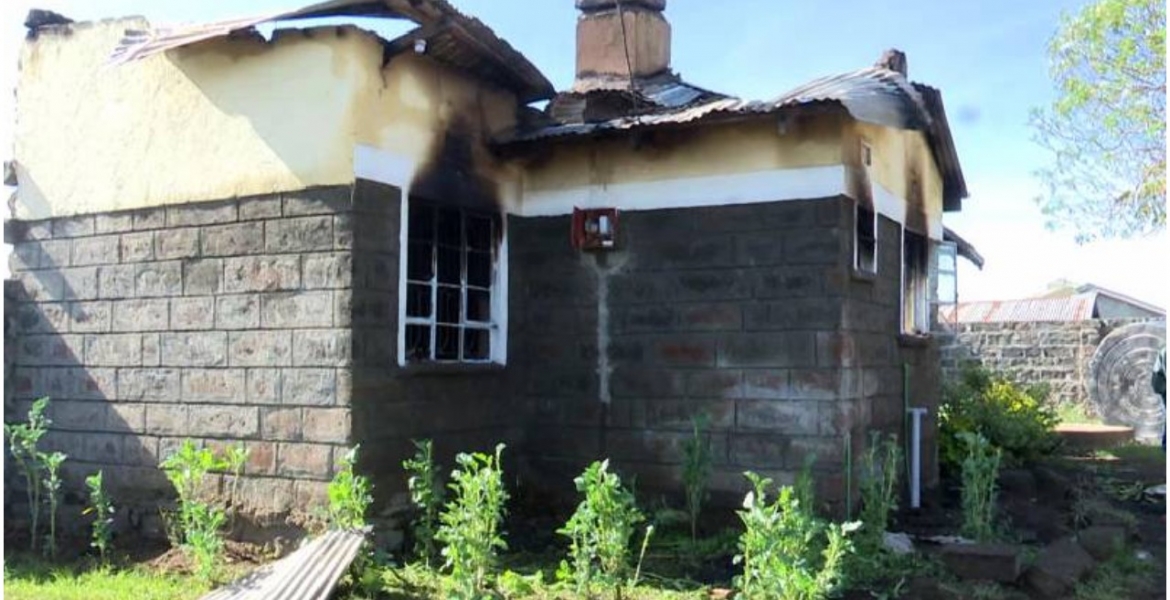 A policewoman lost her three kids and housemaid after fire broke out in her house in Nakuru on Saturday night.
Reports indicate the Mary Wandia, a police officer attached Elementaita Police Post, had just moved into the rental house in Pipeline estate three days ago.
Confirming the incident, Nakuru East Sub-County deputy police commander Phanton Analo said the four were burnt beyond recognition.
"One of our police officers has lost three children and her house girl in a house fire. The four were burnt beyond recognition," said Analo.
The bereaved officer was on duty when the fire broke out at around 9.00 pm.
Given that there was no electricity supply at the time, it is suspected that the family was lighting their home with a candle, which might have caused the fire.
"The nanny had tried unsuccessfully to purchase electricity tokens earlier, and we believe they were using a candle, which could have started the fire," a neighbor, John Mwangi said.
Mwangi said neighbors sighted a dark smoke emanating from the house at around 10 pm but could not access the compound as it is enclosed with a high perimeter wall.
"The gates were locked and we had to bring it down to help put out the fire. It was too late. We did not know there were people inside the house until after the fire was put out an hour later," he said.
The inferno was extinguished through combined efforts between Nakuru County Fire Department and the police.