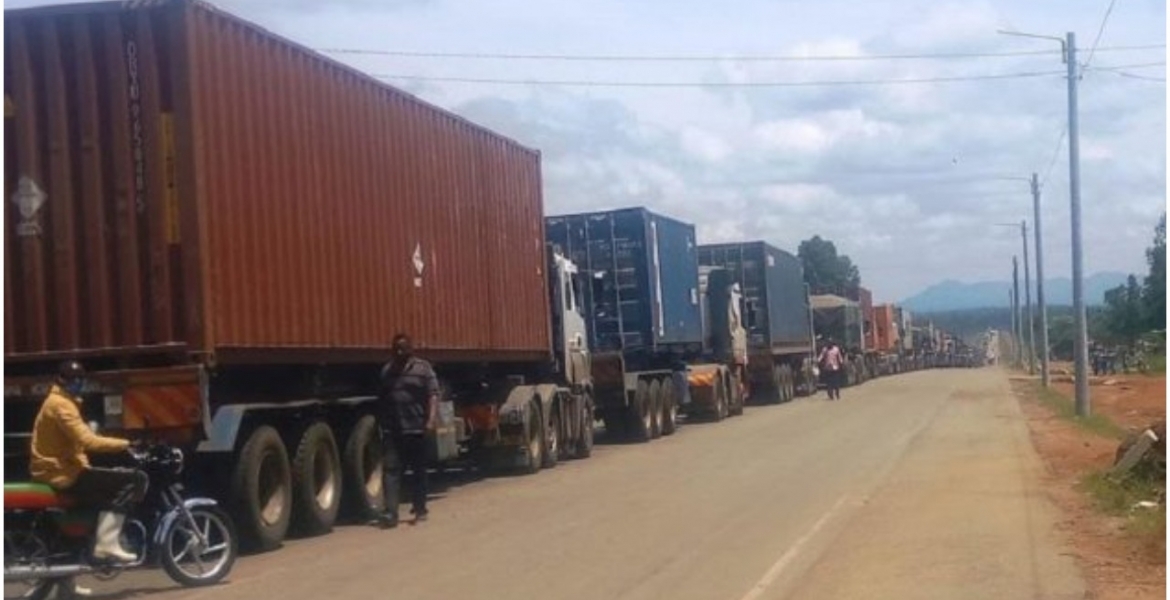 Six Kenyans, including four long-distance cargo truck drivers and two turn-men, have reportedly been kidnapped in South Sudan.  
Reports indicate the six were abducted by unknown gunmen at around 9.00 pm last Thursday at Terekeka checkpoint in Terekeka town, located 53 miles north of South Sudan's capital Juba.
Uganda's Daily Monitor reported that the victims were identified only as Mohammed, the driver of truck registration KBS 735W with his turn-man; Abdirizak, the driver of KBM 742R; Shueb who was driving truck registration SSD 512S; and Abdillahi and his co-driver, who were aboard truck registration KBT 720J.
Sudi Mwatela of Kenya Long Distance Truck Drivers and Allied Workers Union confirmed the abductions, saying the alleged kidnappers contacted them demanding a hefty ransom of 15 million South Sudan Pounds (Sh4.2 million) for each of the individuals under their custody.
"We have already reported to the Kenyan Consulate in Juba and petitioned the South Sudan Inspector General of Police, Gen Majak Akec, to expedite possible security interventions to trace the whereabouts of the victims and bring the perpetrators to book," he said.
The development comes weeks after two Kenya truckers were killed and their trucks torched by armed bandits along Juba-Nimule highway in South Sudan while two others were reported missing. The bodies of the two were burnt beyond recognition.
The five drivers were allegedly ambushed by armed men at 6 am, shortly after leaving Obama Village.
David Kerote, the Kenya Truck Drivers Association Chairman said three of the victims were ferrying fuel while two were transporting general merchandise.