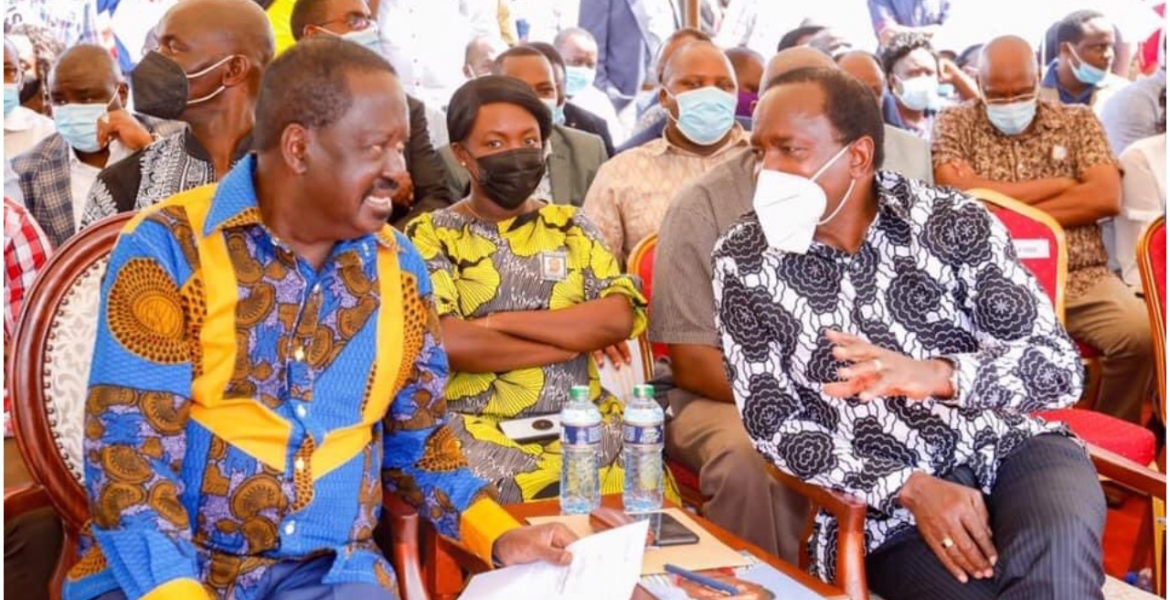 ODM leader Raila Odinga has hinted at the possibility of running for president in the 2022 general elections.
Speaking during the burial of former Kibwezi MP Kalembe Ndile on Friday, Odinga pledged to form an alliance with the Wiper party ahead of next year's elections.
He said he is keen on teaming up with Kalonzo Musyoka to save the country from the reigns of thieves.
"Kalonzo and I will walk in the same direction to ensure we capture thieves stealing from the country," said Raila.
Odinga stated that Muyoka and himself stand a better chance of winning the presidency if they work together again.
If elected, Odinga promised to emulate the late Tanzanian President John Pombe Magufuli as far as the fight against corruption and management of public funds is concerned.
"We have a budget of 2 trillion plus, but most of it will be stolen. We do not lack. Money is stolen. We will stop all opportunities of theft and you will see for yourselves what we can do with the little we have. Magufuli did in Tanzania in five years, we can do it too," added Odinga.
He further took a dig at Deputy President William Ruto over the 'hustler' tag, saying the late Kalembe Ndile was the real definition of a hustler.
Raila argued that Ruto's hustler campaign is meant to hoodwink Kenyans into supporting his presidential ambitions.