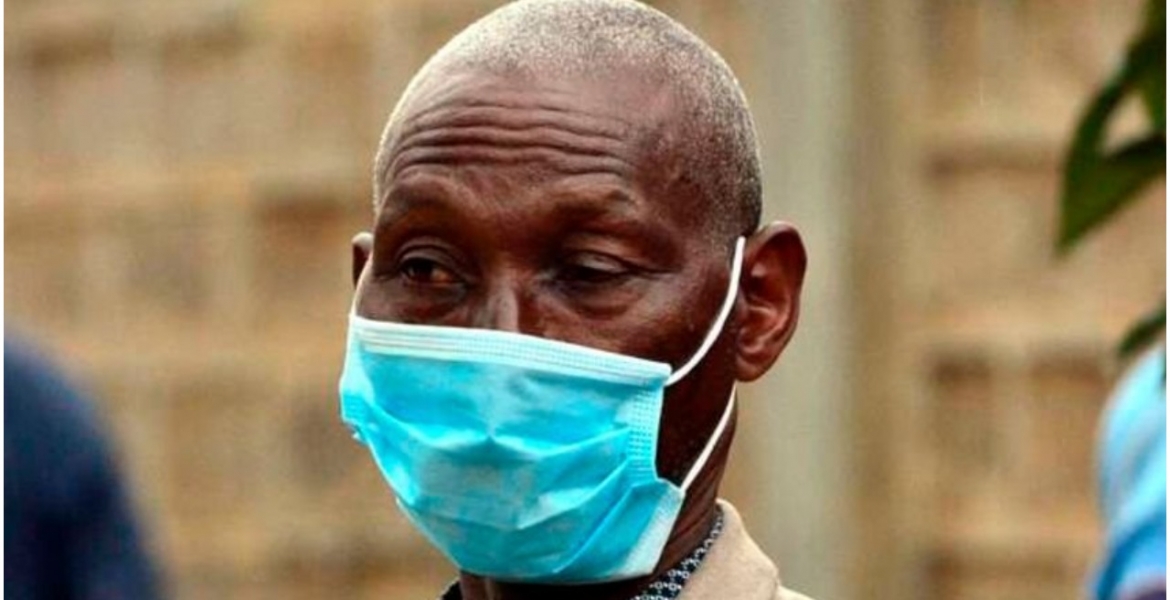 Robert Mureithi's father Joseph Kariuki
A family in Nairobi is demanding justice for their 30-year-old son who died under unclear circumstances inside a cell at Pangani police station.
Robert Mureithi was arrested on July 8th for failing to observe COVID-19 protocols and was arraigned in court the next day where he was fined Sh200 or seven days in jail in default.
Mureithi, a charcoal supplier in Nairobi's Ngara estate, was unable to pay the fine at Makadara law courts and was taken back to the cells where police claim he collapsed and died on July 11th.
An autopsy conducted last Thursday was inconclusive about the cause of death but revealed that the deceased had too much water in his body as if he had drowned.
Mureithi appeared to have been immersed in water for a long time although there were no traces of water in his windpipe.
"He had minor head injuries but there was no internal bleeding, which we ruled out as a cause of death. He was immersed in water for a long time but his windpipe had no traces of water. So that was not the cause of death either," pathologist Dr. Peter Ndegwa said.
"But a specimen has been taken for further tests, which will take two to three weeks."
Zaina Kombo, the head of rights group Haki Africa's Nairobi office questioned where and why the victim had been drowned in water while his trousers were ripped.
His father Joseph Kariuki said, "My son was healthy. He has never had any complications. He is the breadwinner of our family. I'm mourning my son without knowing the cause of death. I need justice for my son. My grandchildren are asking me where their father is and I'm speechless."
"When I went to identify his body, he had head injuries, broken legs, and hands. I do not know what happened. I want justice for my son."