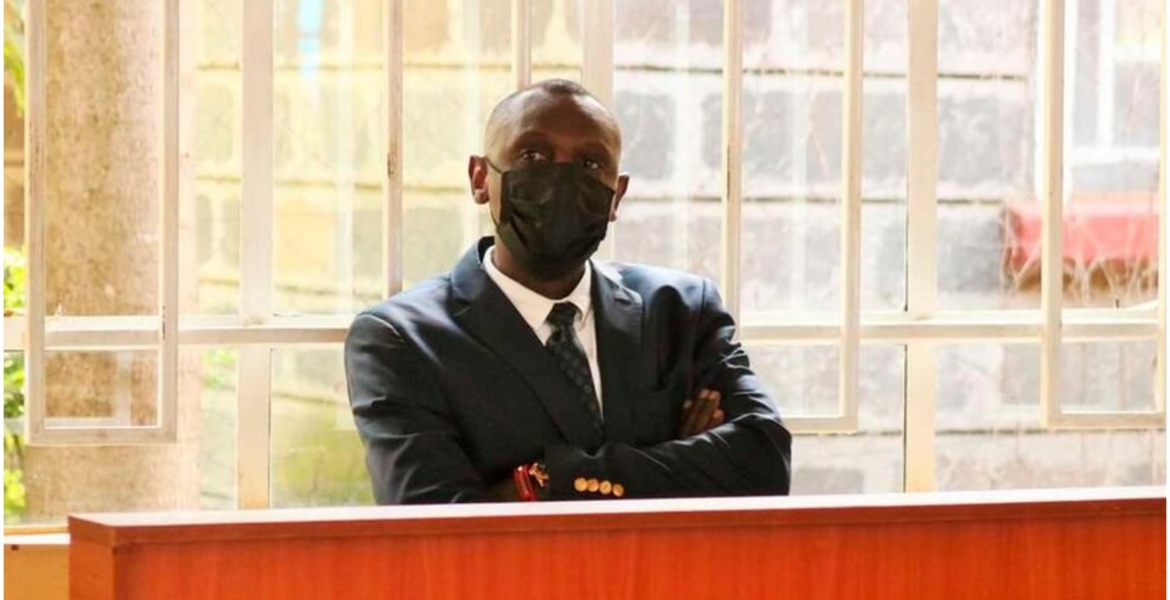 Collins Kibet Moi, the grandson of the late former president Daniel Arap Moi, says he cannot afford Sh1 million child upkeep demanded by his baby mama Gladys Jeruto Tagi.
In an affidavit filed in a Nakuru court, Kibet said he is jobless and does not have a source of income, adding that he depends on friends and relatives for survival.
Kibet indicated that he can only cater for his two children's annual National Hospital Insurance Fund (NHIF) fees and wants them transferred to JK Primary School, a public institution in Eldama Ravine, Baringo County.
"I am financially strained at the moment and [unable] to offer more than what I am offering here and the applicant, who is my immediate neighbor at home, knows this fact very well," said Kibet.
He also told Nakuru principal magistrate Benjamin Limo that he was suffering from depression and was recently discharged from a rehabilitation center, where he was undergoing treatment for alcohol addiction.
Kibet denied ever marrying Jeruto and living with her in Kenya and Switzerland, arguing that he was not sober at the time they were in a relationship that led to the birth of the minors. He also told the court that he is a divorcee with two other kids in the US. 
"As a result of my depression diagnosis and the resultant loss of business, my personal finances have been greatly affected to the point where I depend on the goodwill of my friends and relatives to meet my immediate needs," he added.
Jeruto, who unsuccessfully contested for the Koibatek Ward Representative seat in 2017, is demanding Sh1 million per month to cater for food, rent, education, entertainment, and maintenance.
Jeruto claims they got married in 2008 and had two children together before they separated in 2012.
DNA tests confirmed that Kibet, who is the son of Moi's firstborn son Jonathan Moi, is the biological father to the two kids aged nine and 11.