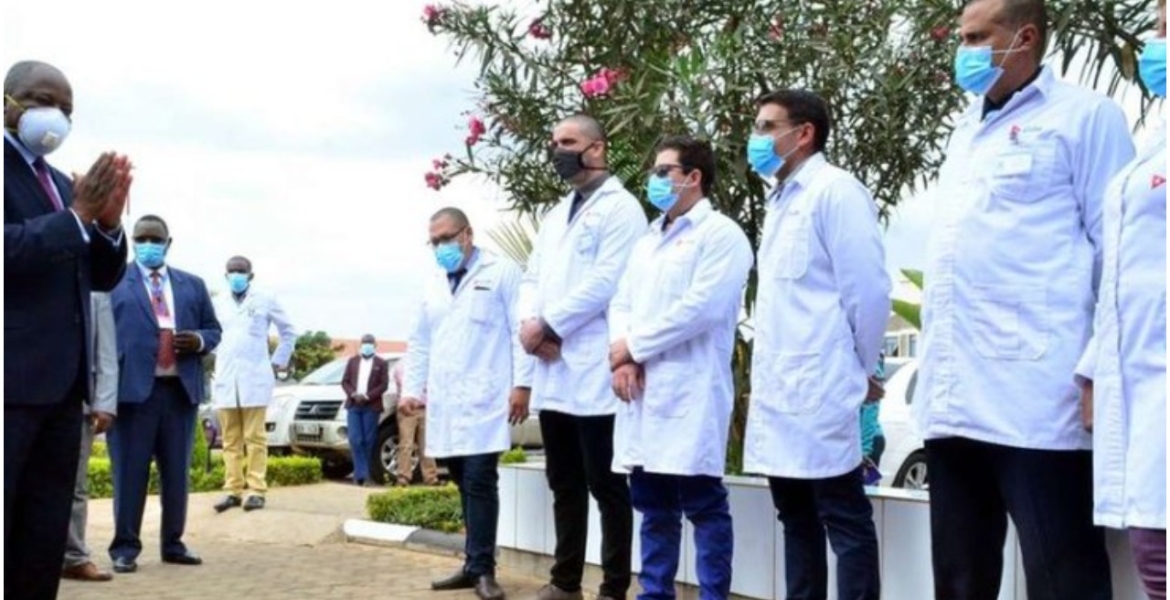 The government has brought in more doctors from Cuba in the second phase of procurement of medics from the Caribbean nation.
On Monday, the Council of Governors (CoG) said 79 Cuban doctors in different specialties arrived in the country recently and have already completed their induction program at the Kenya School of Government.
The Ministry of Health is expected to start deploying the foreign medics to various county hospitals from October 25th.
"In order to meet the demand, more specialists will be sourced from Cuba and will arrive in due course," the council said in a press statement.
CoG said it is working closely with the Health Ministry to ensure that the challenges experienced in the first phase of procurement are resolved.
The arrival of the specialty doctors comes four months after Health Cabinet Secretary Mutahi Kagwe signed a new cooperation agreement with Cuban Minister of Public Health Dr. Jose Angel Portal Miranda in Havana.
The deal was signed during Kagwe's three-week visit to the Caribbean nation to strengthen the partnership between the two countries in a bid to improve Kenya's primary healthcare.
The government wants to improve the country's primary healthcare system as a catalyst to achieving universal healthcare, one of President Kenyatta's big four agenda.
In June 2018, 100 Cuban medics came to work in Kenya under an agreement between the two countries that also saw 50 Kenyan doctors travel to Cuba to receive specialized training, especially on family medicine.
The medics' contracts were renewed in June last year following the expiry of their initial two-year deal.
The specialists include radiologists, nephrologists, orthopedic surgeons, plastic surgeons, and neurologists.