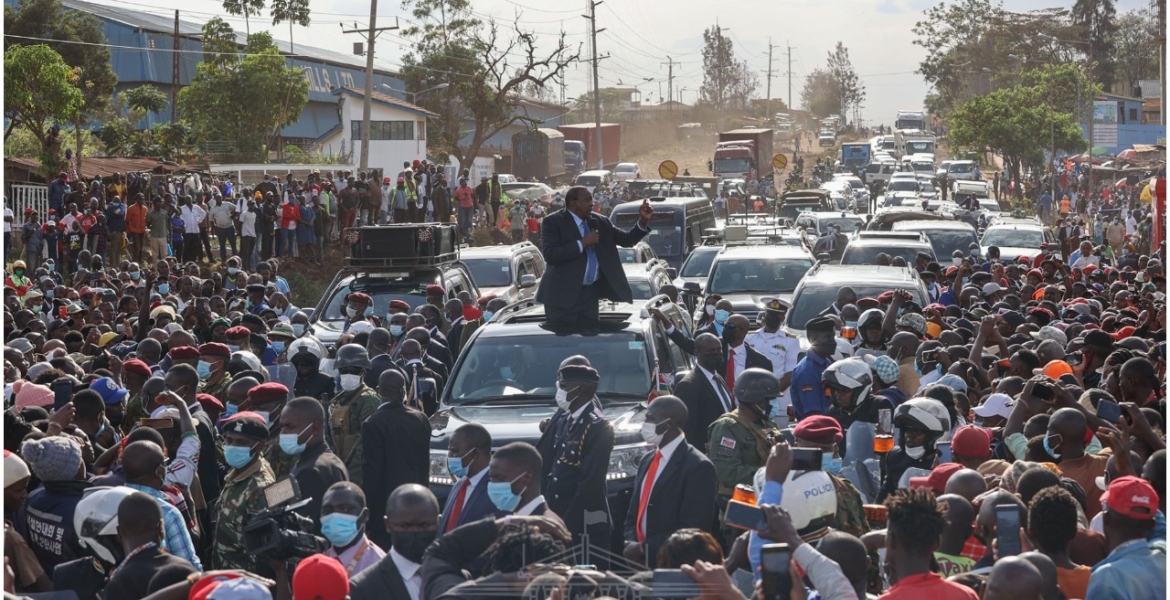 President Kenyatta has warned Kenyans against electing "thieves" who will ruin his legacy and that of his predecessor Mwai Kibaki.
Speaking in Ruiru on Friday, Uhuru said the fate of his legacy and that of Kibaki will be determined by the kind of leaders Kenyans will elect in the 2022 election.
Without mentioning names, Kenyatta cautioned Kenyans to be aware of leaders he described as crooks and thieves.
"I urge you, don't be incited. Choose leaders who will ensure this country remains peaceful and united and those who will carry on with the work we already started and not take us back to where we came from," Uhuru said in his native Kikuyu language.
He went on: "Please don't allow Mwai Kibaki's 10 years and my 10 years to be destroyed by electing crooks and thieves."
The president urged residents to carefully scrutinize aspiring leaders and pick those whose agenda is peace and unity of the country.
"We cannot have violence after every five years. I want peaceful people, people who will be united. I don't want people who only focus on insults. Peace is the foundation of everything."
"I will be together with you. I know just like myself, you too don't want violence. I know once I retire this is where I'm coming back home. I would want to visit this area, interact with you, and since I will not be busy, I can join you, buy chicken or even have a soda as we talk…," he added.
Kenyatta was addressing members of the public in Ruiru after presiding over the passing-out parade of Prisons Cadet Officers at the Prisons Staff Training College (PSTC) in Ruiru.