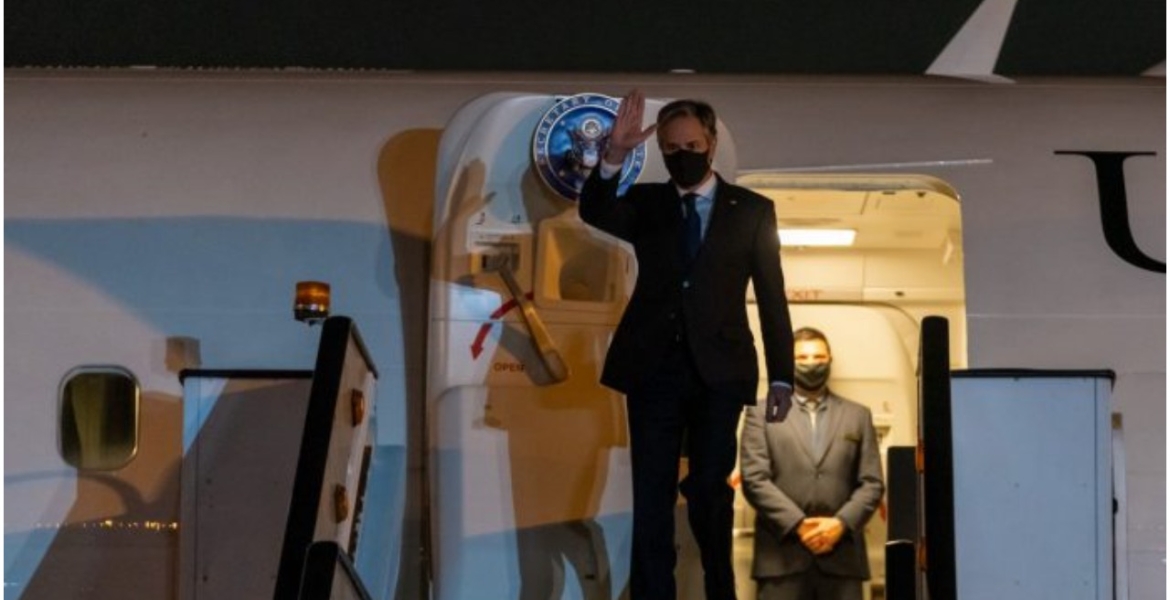 US Secretary of State Antony Blinken arrived in Kenya on Monday for a two-day State visit.
A plane carrying the high-ranking US government official landed at the Jomo Kenyatta International Airport (JKIA) at 1:00 am on Wednesday.
He was received by Foreign Affairs Cabinet Secretary Raychelle Omamo, Kenya's Ambassador to Washington DC Lazarus Amayo, and officials from the US embassy in Nairobi.
"Glad to be in Kenya, a nation with which we have a deep and long-standing friendship," Blinken said upon arrival.
"Looking forward to meeting with government officials and civil society to discuss our shared interests and affirm our strategic partnership."
He will meet President Kenyatta for engagements on US-Kenya cooperation, the fight against the COVID-19 pandemic, combating the climate crisis, and advancing peace and security, among other issues.
They will also discuss shared interests as members of the UN Security Council, including addressing the current security situation in Ethiopia, Somalia, and Sudan.
"He will also advance U.S.-Kenyan cooperation on ending COVID-19, improving clean energy access, and protecting the environment," the US embassy said.
The secretary of state will also reiterate the US government's support towards Kenya for a peaceful and inclusive election in 2022. He is also expected to visit the August 7th Memorial Park in Nairobi.
Blinken, who is on his first official visit to Africa, is also expected to visit Senegal and Nigeria this week.