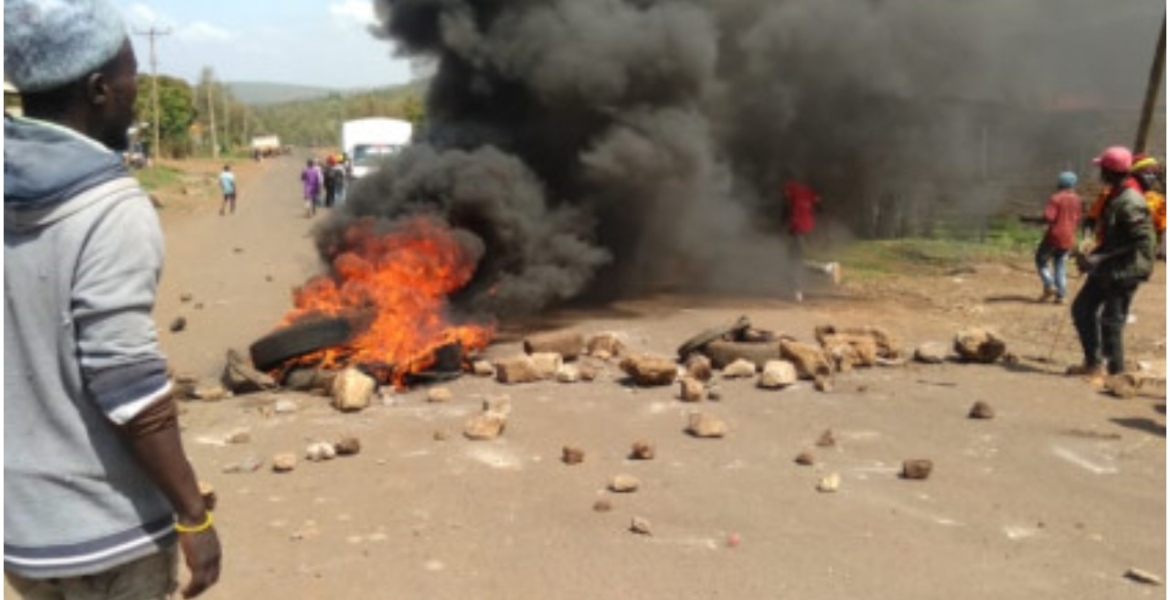 A section of Tigania East residents staged a protest on Friday demanding to be given money allegedly left by Deputy President William Ruto.
Ruto is said to have donated Sh600,000 to boda-boda operators and women groups during his recent tour of the region to drum up support for his 2022 presidential bid.
It is alleged that Ruto gave the handout following a request by politician Titus Mwiti, who is eying the Tigania East parliamentary seat in next year's election.
Residents say the money, which was meant to 'empower' members of the two groups, did not reach them.
They barricaded the busy Meru-Maua road demanding the cash and accused area MP Gichunge Kabeabea of holding the funds.
But Kabeabea, who was away during Ruto's visit, refuted the claims, saying the money was not given to him.
The locals now want the deputy president to come clean on who received the funds on their behalf.
Police officers were forced to fire in the air and lob teargas to disperse the angry crowd that was burning tires on the busy road and disrupting traffic.