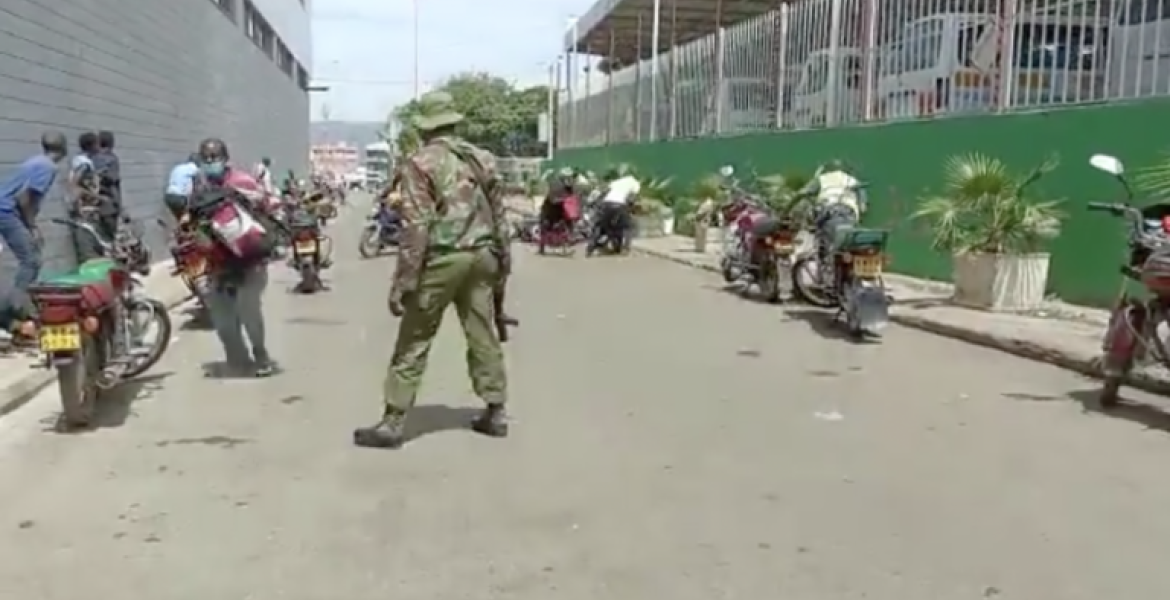 There was a heavy exchange of gunfire in Kisumu city centre on Tuesday morning following an attempted robbery at Equity Bank. 
Suspected armed robbers are said to have gained entry into Equity Bank's branch on Angawa Avenue at around 11:00 am before throwing a tear gas canister on the floor, causing a commotion.
Shortly after, the first contingent of police officers led by Nyanza Regional Police Commander Karanja Muiruri arrived at the scene.
They cordoned off Angawa Avenue and declared it an active crime scene, with more security officers being deployed to help in the operation.
The robbers fought back by firing tear gas canisters and live bullets at the officers while still holed up in the banking hall. Officers were forced to bring a firefighting vehicle to help neutralize the effect of the teargas. 
"It is not the police who lobbed tear gas, it was the robbers who lobbed tear gas at us and we have the sample. We don't know where it comes from, but it is from somewhere," Karanja told reporters.
Police termed the operation as "delicate", saying firing directly at the suspected robbers would risk the lives of clients locked up in the hall.
The security team later managed to gain access into the bank's ground and first floor. Videos shared online showed police officers escorting several people who were stuck in the banking hall to safety.
It is not clear how many suspects were involved in the foiled robbery, or if any were arrested during the operation that lasted for hours.