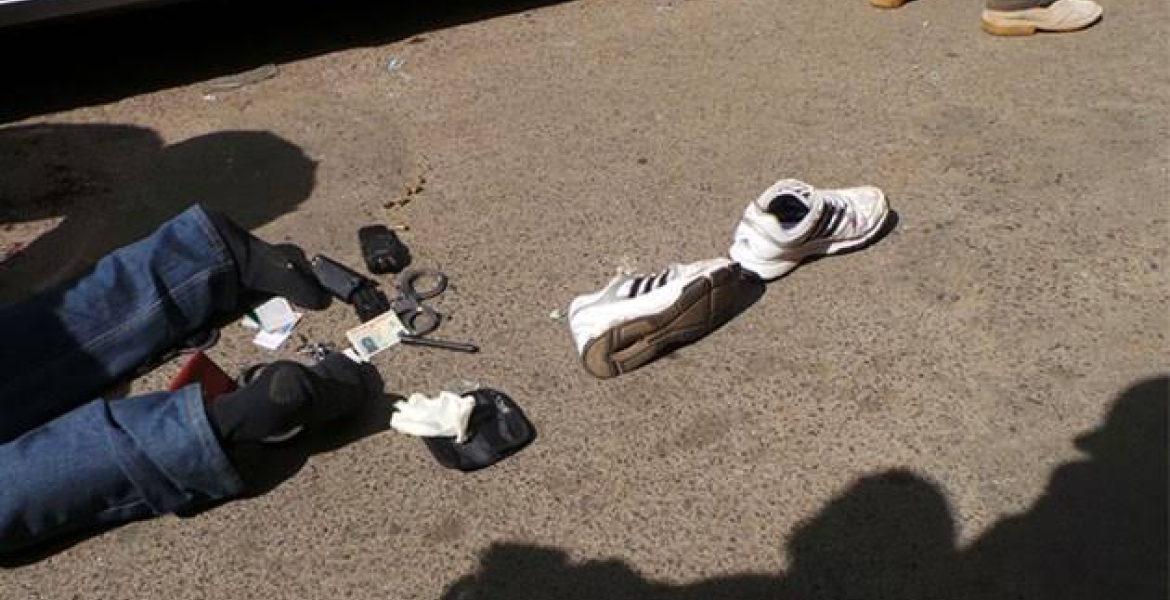 Detectives in Nairobi have gunned down the de facto leader of an outlawed gang that has been terrorizing residents Nairobi.
The notorious gangster identified only as Ngaruiya was shot dead by detectives on Monday evening after attacking and robbing a pedestrian at gunpoint.
Ngaruiya, who was in the company of four of his accomplices, took away the victim's mobile phone and other valuables during the 4:00 pm attack along Mau Mau road in Bondeni, Mathare sub-county. 
Detectives from Starehe DCI got wind of the attack and immediately launched a manhunt for the thugs, who were unaware that they were being trailed and continued with their attacks against innocent civilians.
At around 6:00 pm, the crime busters spotted the five-member gang deep inside the informal settlement, adjacent to the river. The gang members defied orders to stop and ran in directions as Ngaruiya opened fire at detectives. 
A shootout ensued, leading to the fatal shooting of Ngaruiya, who was the head of the infamous Katombi gang that has been operating with impunity across Mathare and neighbouring estates for a period of time. 
"The other four thugs dived into the river infested with raw sewage and swam downstream to save their skin," the Directorate of Criminal Investigations (DCI) says in a report.
Starehe-based sleuths have issued a 24-hour ultimatum to the known thugs to surrender, failure to which they will suffer dire consequences