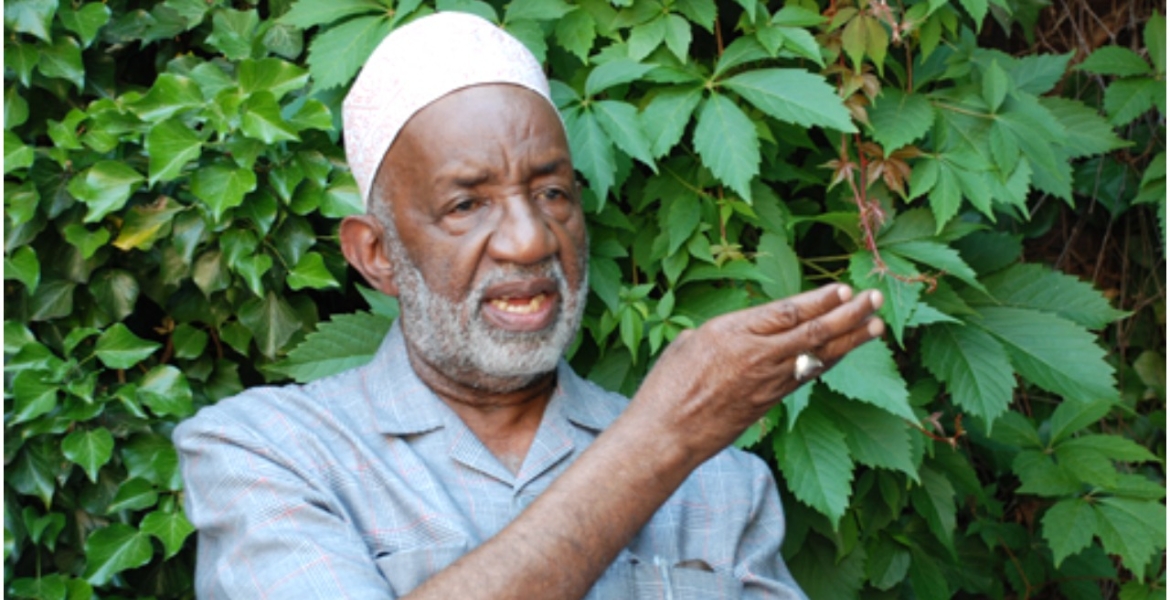 Celebrated Kenyan scholar, historian, and cleric Sheikh Abdillahi Nassir is dead.
Abdillahi, who served in the pre-independence Legislative Council of Kenya (LegCo) between 1961 and 1963, passed away in Mombasa on Tuesday aged 89.
Deputy President William Ruto eulogized the deceased as "an academic giant, an astute political thinker and a faithful force for development who made a huge contribution to the aspirations of the Coastal Region."
"We celebrate the exceptional life that he led and the rich legacy that he leaves behind," Ruto said in a message of condolence.
Mombasa Governor Hassan Joho described Abdillahi as "a highly revered scholar, a literary genius and a man of impeccable character."
"He was one of Mombasa's favourite sons, a true patriot, highly respected globally and stood out as a humble father figure and an inspiration to many," said Joho.
The scholar has written and assisted in writing several books and booklets on Swahili language and Islam, some of which have been translated into English and Rwandese.
As a member of Legco, Abdillahi attended the historic Kenya Constitutional Conference held at the Lancaster House, London, in 1963. 
He also worked as an Arabic/Swahili monitor with the BBC in Nairobi and General Manager of the Oxford University Press Eastern Africa branch.