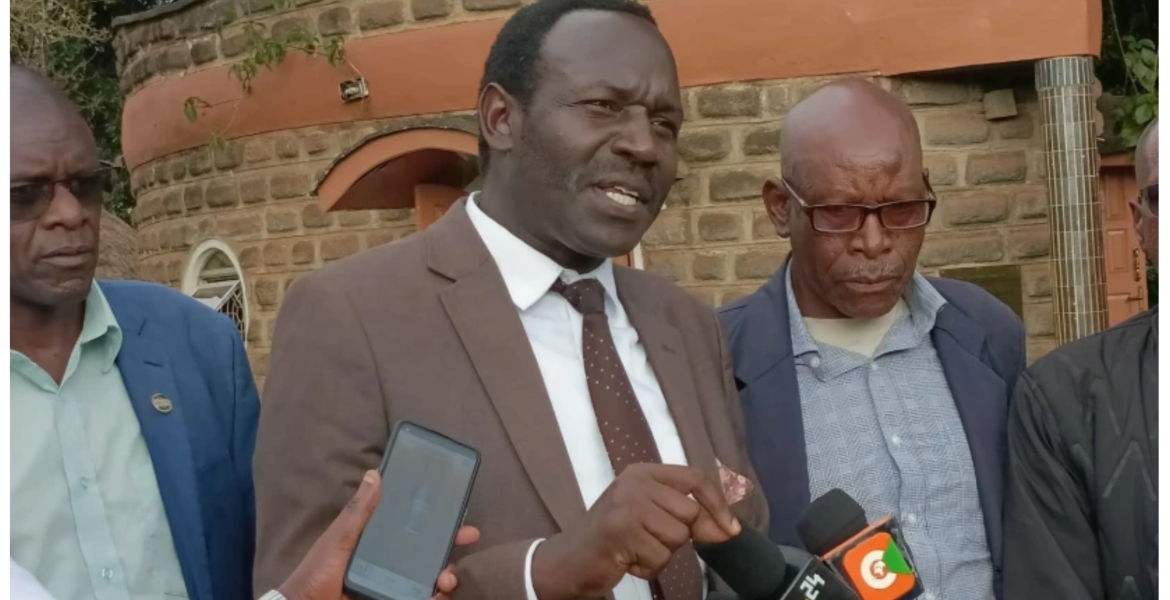 The family of Koitalel Arap Samoei has rekindled its demand to the British government to return the head of the late freedom fighter and compensate the Nandi community.
Led by his great-grandson Ambrose Tarus, the family demanded a public apology from the British government for the atrocities they committed against the Nandi community and pay Sh150 billion as compensation for the losses of lives and property.
"It is time that the family and the community can enjoy peace," Tarus told reporters at Koitalel mausoleum in Nandi Hills
Samoei, a spiritual leader of the Nandi people, was reportedly decapitated and his head taken to the U.K as a war trophy, according to Nandi elders.
Samoei spearheaded fierce opposition to the construction of the Kenya-Uganda railway by the British colonial government through Nandi land in the 1890s, leading to the killing of over 12,000 people during the 10-year struggle.
He launched the struggle after prophesying that a black snake spitting fire — a steam engine — would pass through Nandi land, destroying tribal culture and disenfranchising local farmers and cattle herders.
Historians say the British colonial authorities lured Samoei to a meeting in 1905 to arrange a truce but they shot him dead together with his warriors and beheaded him. His head was later transported to England as a war trophy.
Samoei's symbolic grave was built at the Nandi Hills Town, where his headless body was found. The grave is designed with marble and it shows that his head is missing.