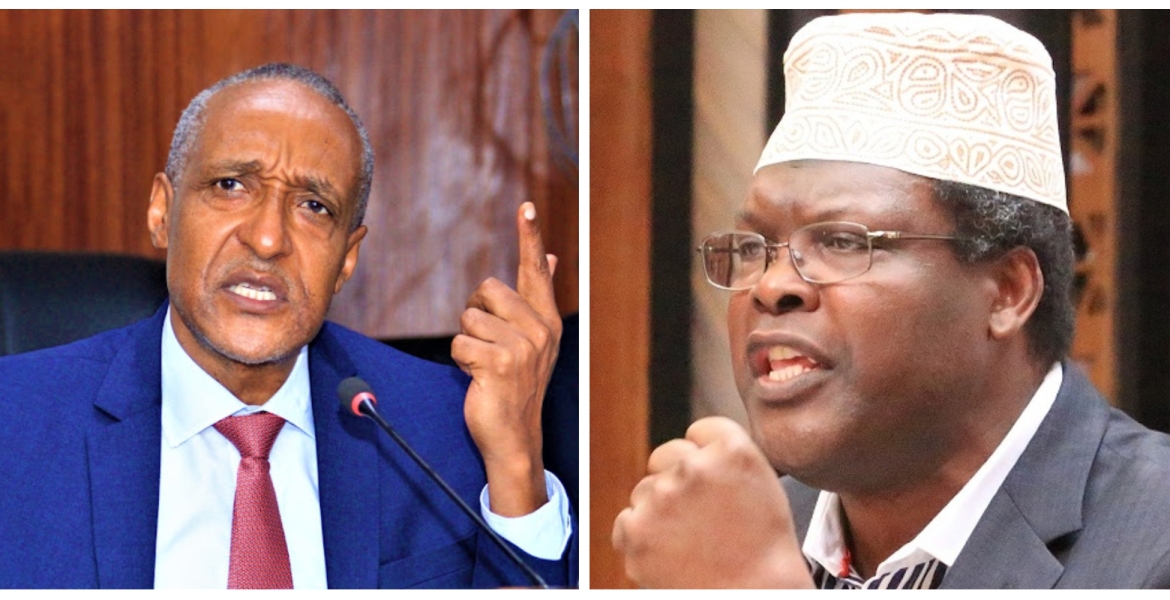 Kenyan-Canadian attorney Miguna Miguna has lashed out at Foreign Affairs PS Amb. Macharia Kamau for saying that Kenyan migrant workers in Saudi Arabia are mistreated for not being submissive enough to their masters.
In a quick rejoinder, Miguna stated that hundreds of Kenyans have been tortured and murdered in the Middle East, describing PS Kamau as "arrogant, callous and inhuman."
"Hundreds of Kenyan women have been tortured, maimed and murdered in Saudi Arabia and other Middle East countries in the past 10 years but the arrogant, callous and inhuman Amb. Macharia Kamau still shouts that they are being butchered because they are not submissive. Is this man normal?" Miguna posed on Twitter.
Kamau, who was addressing MPs during an induction workshop at Safari Park Hotel in Nairobi, said countries such as Saudi Arabia have what he termed as "ancient traditions" that call for subservience which is generally not found in Kenyans. 
"There are some places where, culturally, unyenyekevu ule unahitajika kwa kazi zingine za nyumbani sio unyenyekevu ambao unapatikana sana kati ya watu wetu. So sometimes our people will not be so subservient. In a country like Saudi Arabia, the traditions around housework are very ancient," Amb. Kamau noted.
He insisted that most of the Kenyans who are subjected to ill-treatment are those who work in a domestic setup, adding that over 100,000 Kenyans working in other sectors have had a good experience in the Gulf state.
"We have millions of Kenyans in the diaspora. We have over $310 million a month coming from the diaspora. Our diaspora experience is an exciting and positive experience and it is very important that we never lose sight of this," said Kamau.
"I say this because of the number of unfortunate stories – and they're tragic, we've had deaths between 80 and 100 every year – but against the 3,4,5 million people in the diaspora, it is the kind of death that you would find at home anyway."