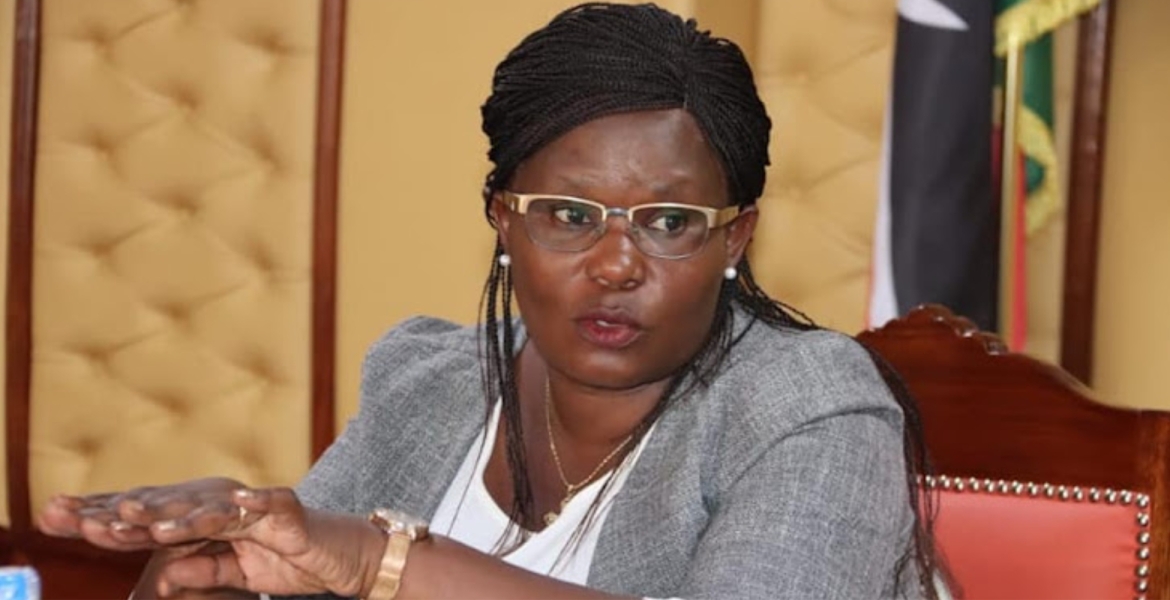 A motion to impeach Meru Governor Kawira Mwangaza was on Tuesday tabled in the Meru County Assembly by Abogeta West MCA Dennis Kiogora, who is also the minority leader.
The motion, which is supported by 67 out of the 69 Meru MCAs by appending their signatures, cites nepotism, illegal appointments, unlawful dismissals and usurpation of the constitutional and statutory functions of county organ, contempt of court, incitement, bullying, vilification, and misleading campaigns against other leaders as the grounds for Governor Mwangaza's impeachment.
Others include forceful entry into the assembly precincts and mobilization of unlawful riots against members of the assembly, violation of public finance management law, and misconduct relating to the nomination of County Executive Committee Members.
The allegations against the governor on nepotism and illegal appointments include appointing her husband Murega Baicu to non-existent offices of the Patron of the Meru Youth Service and the Hustler's Ambassador before conducting a transparent and competitive recruitment process.
Governor Mwangaza is also accused of disregarding the criteria for the establishment of offices within the county public service including failing to submit her husband's name for approval by the assembly before making the impugned appointments.
"The governor has engaged in multiple discreditable acts...The discreditable acts have exposed the office of the governor, the Assembly and its leadership and the people of Meru County, to national shame, embarrassment ridicule and disrepute," the petition reads in part.
The MCA argues that the governor's conduct since she assumed office has created an irredeemable toxic environment and that she cannot work harmoniously with the staff and other elected leaders of the county.
She is also accused of illegally placing staff on compulsory leave and replacing others before the expiry of their respective employment contracts.