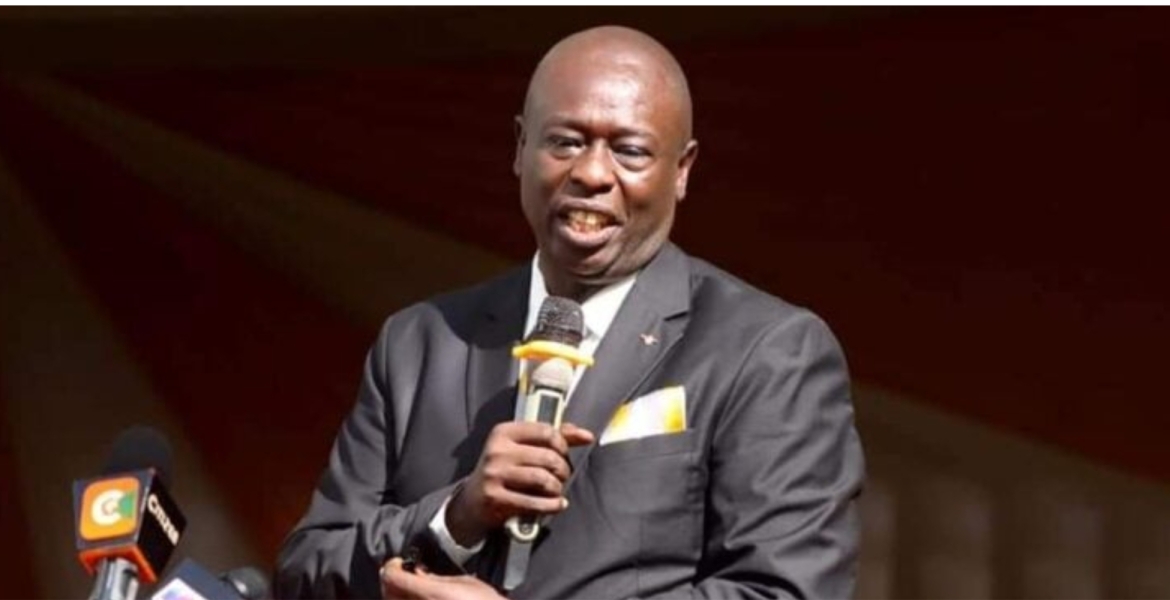 Deputy President Rigathi Gachagua has fired back at opposition leader Raila Odinga over claims that President Ruto is a puppet of foreign nations.
Speaking in Garissa during the launch of the government's Drought Response Plan, Gachagua said Odinga does not have the moral authority to question the decisions or advice the Kenya Kwanza administration.
"We do not need advice from the opposition. They have no moral authority to advise us.  When they advised the former President, the country found itself with Sh10 trillion debt. We will go to the people, listen to them, and heed their advice," Gachagua stated.
"President William Ruto is nobody's puppet. He will work with the West, the East and if need be, the north, south and centre,"
The deputy president was responding to Odinga's claims that Ruto was a puppet of the west, citing the decision to authorize the importation of genetically modified organisms (GMO) foods.
"He is being a puppet, working for the foreign nations and their multinationals against our interest as a nation. He is working to promote foreign biotechnology institutions abroad," Odinga said on Sunday.
"GMOs are a new form of colonialism that will leave us permanently at the mercy of malign foreign nations and greedy corporations. Simply put, GMOs are an existential threat to Kenya's food systems, ecosystems, and its human and plant life," he added.
Odinga challenged the government to share with Kenyans the scientific study it relied on to declare GMO maize as fit for consumption and environment. 
"GMOs can cause harm to human and animal life and to the entire national ecosystems. They can dramatically reduce or eliminate plant diversity…We in Azimio la Umoja want to state categorically that this decision – which has been made without deliberation or public participation – will have far-reaching and catastrophic implications for Kenya's agriculture, the health of the Kenyan people and our environment," he added.