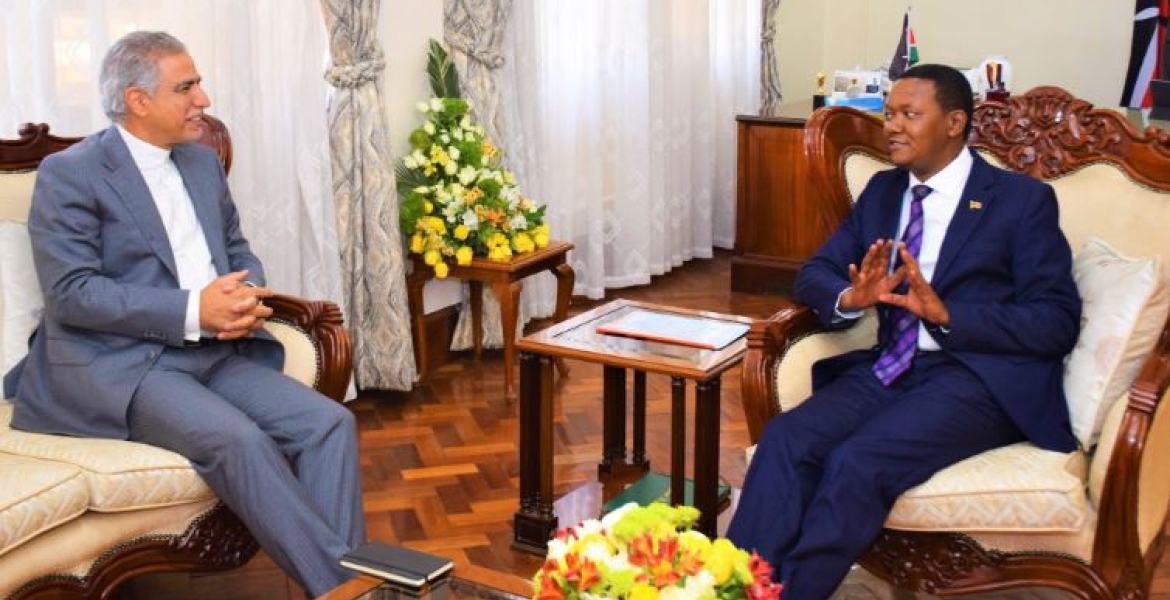 Kenya and Iran have inked a trade agreement to export sheep, meat, and onions to the Middle East nation in addition to tea.
Under the new trade deal, Kenya will export between 40 and 50 tons of sheep and meat per day to Iran with a monthly estimated export value of $6 million (Sh773.9 million). The country will also export 10,000 tons of onions to Iran.
Foreign and Diaspora Affairs Cabinet Secretary Alfred Mutua made the announcement after holding talks with the Iranian Ambassador to Kenya Dr. Jafar Barmaki on Wednesday.
The cabinet secretary pointed out that the new trade pact will not only boost Kenya's economy but also create more opportunities for farmers and traders. 
He also lauded the Iran House of Innovation and Technology (IHIT) Centre for helping Kenyan startups.
During the meeting Mutua and Amb. Barmaki also discussed other areas of cooperation between the two nations including education, research and visa facilitation. 
Mutua also promised to minimize the bureaucracy that led to the withdrawal of Sh40 million by Iran which had been earmarked to support Kenyan universities in nanotechnology research. He said he hoped to get the funds recommitted to Kenya.
The meeting further explored scholarship possibilities for Kenyans to study in Iran and also agreed to have a free visa regime between the two countries.
Mutua said Kenya values its strong bilateral relations with Iran and looks forward to increased exchanges and the strengthening of mutual friendship.