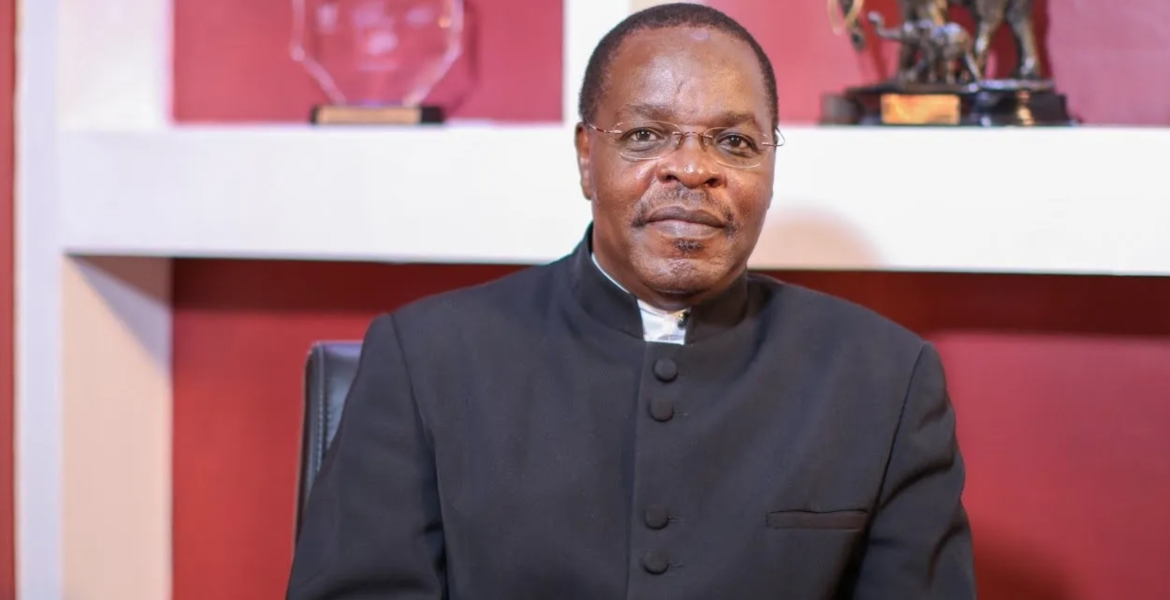 President Ruto has nominated Bishop (Dr.) David Adang Oginde for appointment as the Chairperson of the Ethics and Anti-Corruption Commission (EACC).
The president nominated Bishop Oginde for the position following recommendations by the Public Service Commission (PSC).
Oginde will replace Archbishop Dr. Eliud Wabukala, who has retired after serving as EACC chair for the past six years.
"The nomination was preceded by a competitive recruitment process undertaken by the PSC. At the conclusion of the exercise, PSC recommended to the Head of State the appointment of any one of the following persons; Oginde, Kivutha Kibwana or Amani Yuda Komara," Chief of Staff Felix Koskei said in a statement on Saturday.
An architect by training, Bishop Oginde is the immediate former presiding bishop of the Christ Is The Answer Ministries (CITAM) and the immediate former Chancellor of the Pan Africa Christian University.
He holds a Ph.D. in Organization Leadership from Regent University School of Business and Leadership, USA, a Master's degree in Leadership from Pan Africa Christian University, and a Bachelor's degree in Architecture from the University of Nairobi.
Bishop Oginde undertook Biblical Studies at the Trinity Evangelical Divinity School (Trinity International University) in Illinois, USA.
"Bishop Oginde is highly respected at home and abroad for his strong reputation in forthrightness, integrity, and his tireless efforts towards the promotion of ethics and virtue in society," Koskei said.
Oginde's nomination is subject to Parliamentary approval.