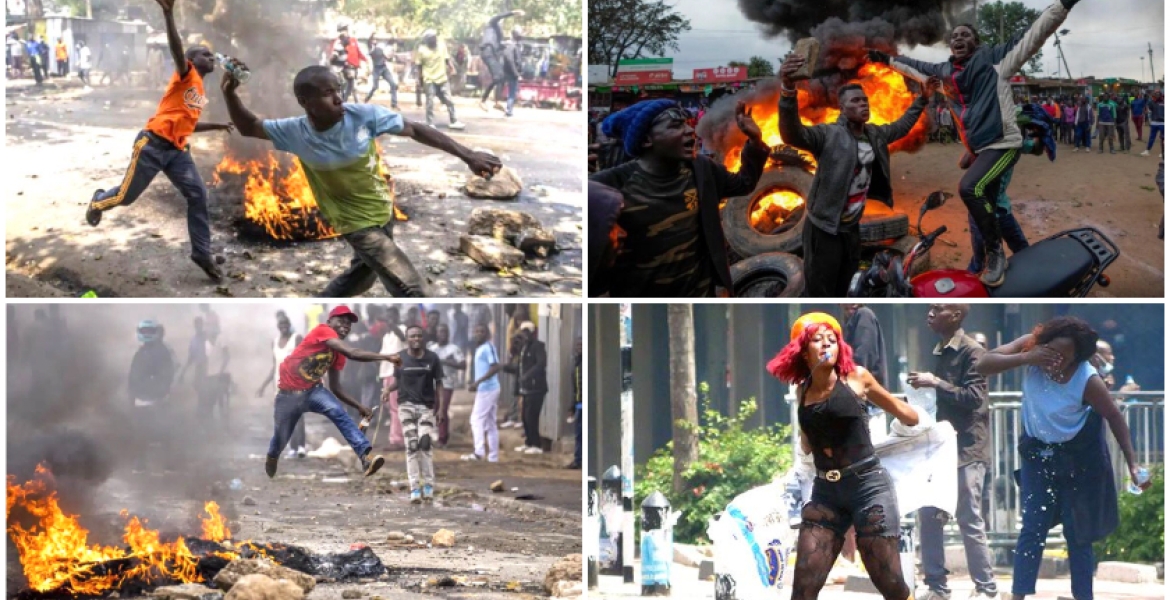 The Directorate of Criminal Investigations (DCI) has issued a public apology for sharing false images of individuals it claims caused chaos and destruction of property during anti-government protests last Monday.
This comes after independent fact-checkers deemed some of the photos the DCI posted on its social media pages on Friday as "partly false information."
In a statement on Saturday, the DCI said it "wishes to unreservedly apologize to the public for the mix-up of images in yesterday's communication, which was meant to appeal for information regarding the whereabouts of criminal suspects involved in Monday's illegal demonstrations."
The agency claimed the mix-up was partly occasioned by the overwhelming information it received via the #FichuakwaDCI online platform regarding the reported incidents of violence. 
"While we work towards rectifying the same and maintaining public confidence in our operations, the Directorate continues to appeal to the public for information regarding the whereabouts of the suspects whose images appear below," it added.
The DCI claimed the individuals in the photos took advantage of the illegal demonstrations by the Azimio coalition to destroy property and attack innocent members of the public and police officers who were on duty.
But it emerged some of the photos the DCI circulated were images of past demos, some from as far back as 2008, while others were not even shot in Kenya.
On Saturday, Azimio la Umoja One Kenya coalition principal Martha Karia castigated the DCI for releasing the wrong images and linking them to the opposition protests.
"The DCI can no longer be trusted to police or investigate fairly after the deliberately misleading photos debacle exposed by the media," she wrote on Twitter.
She said the DCI owed Kenyans an apology "for using deception tactics in an attempt to manipulate the Azimio protests" and portray them in a bad light. 
"We salute the many police officers who continue to maintain professionalism and to show great restraint, while reminding the few bent on breaking the law instead of upholding it that they will be held to account individually," she added.