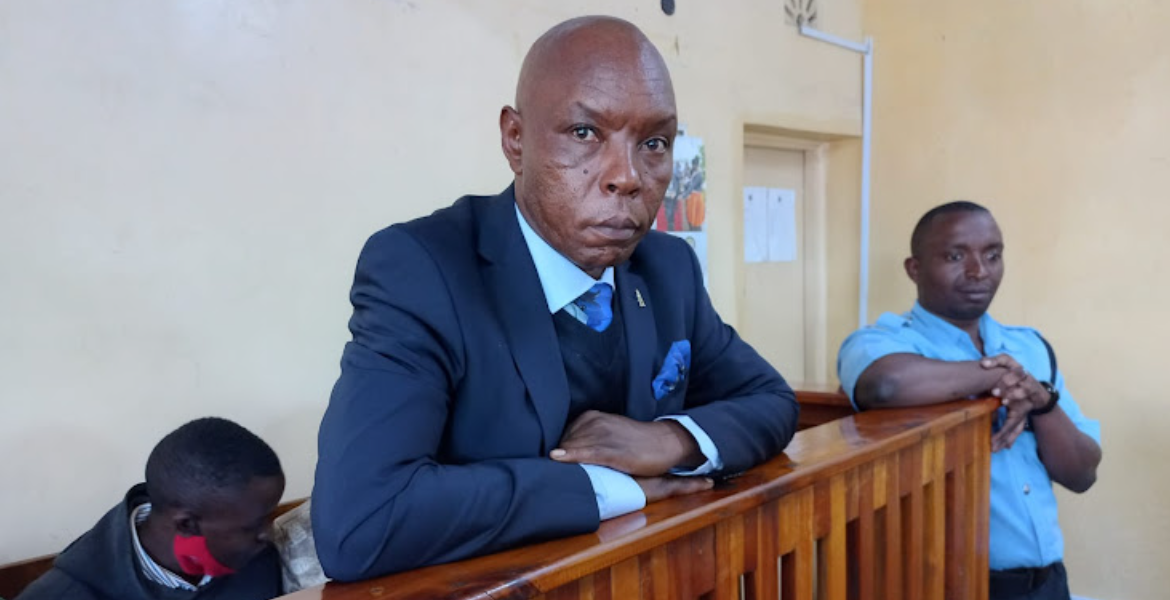 Former Mungiki Leader Maina Njenga Appearing Before a Nakuru Court
Former Mungiki leader Maina Nijega will appear for questioning at DCI headquarters Thursday morning.
After spending most of the day at Nakuru Law Courts, Mr Njenga went to the Nakuru County Directorate of Criminal Investigation offices to make a statement. Here, the former Mungiki leader was instructed to appear at DCI headquarters in Nairobi on Thursday. On Wednesday, Njenga spent the majority part of his day at the Nakuru Court trying to avoid arrest after a communique by DCI indirectly identified him as a fugitive. 
In a statement, Nakuru County detectives reported searching for Njenga in connection with the recovery of two firearms and more than 90 rolls of bhang seized in his alleged house in the Ngomongo area of Bahati Sub-County. The DCI communicated the alert through its social media accounts, calling on members of the public with any information about Njeng'as whereabouts to share it with the authority.
His lawyers have disputed DCI for parading a false narrative against their client who they argued had already acquired an arrest anticipatory bail from the High Court in Nairobi. His lead lawyer Ndegwa Njiru stated that the bond instructed his client to present himself before the Investigating Officer dealing with his case, however, Njenga did not receive any instructions on which police station to report to.
"It is also illegal for the police to purport to be looking for Njenga because besides having an anticipatory bond which expires on June 20, when he is expected to take a plea, they do not have a warrant of arrest on him," said Njiru.