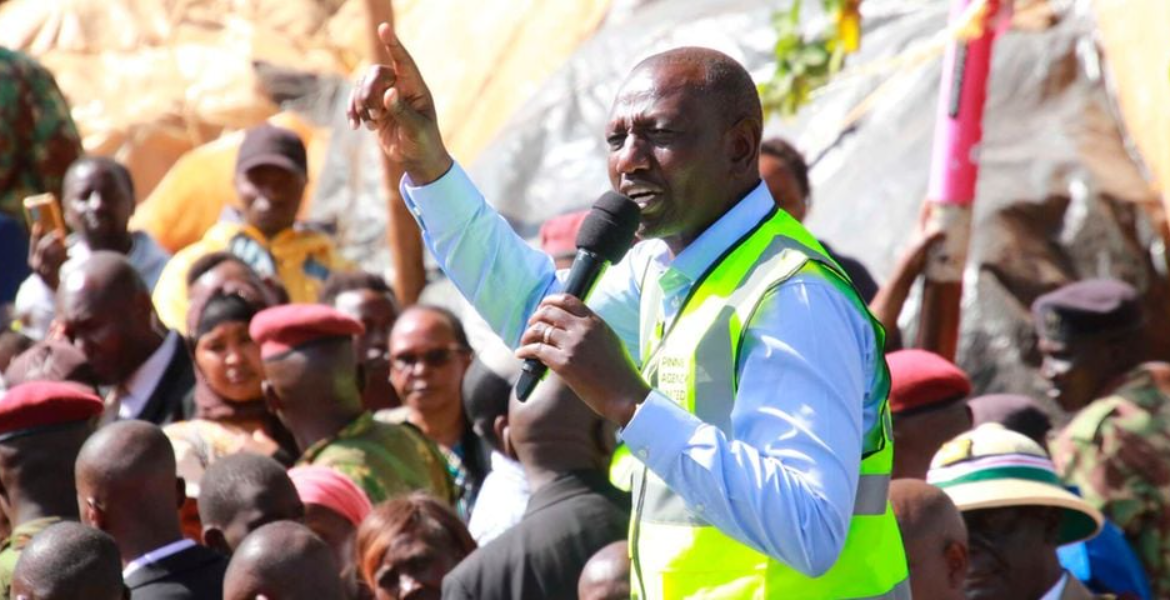 President William Ruto Addressing Traders in Embu County
President William Ruto on Friday emphasized that Kenyans should repay the Hustler Fund loans, while also advocating for a proposed housing fund to combat unemployment. 
During an event in Embu, Dr Ruto highlighted that the loans which attract an annual interest rate of 8% were offered to Kenyans to start businesses and improve their financial positions. Additionally, he promised to launch the second stage of the funds during Madaraka Day Celebrations in order for Kenyans to benefit largely from the Fund. 
"The Hustler funds are not for free and should be returned to the government," he said. 
Accompanied by his deputy Rigathi Gachagua, the Head of State declared that his administration was intent on providing all Kenyans with financial support. He noted that Embu residents had borrowed Sh500 million and 70 percent had already paid back the loan. Ruto lauded his administration's development track record, stating that they have spent millions of shillings to revamp Embu town and its environs. 
"We wanted Kenyans to access funds so as to benefit and they should not abuse the programme. Some people are saying they voted for me and they must keep the funds, no it should not happen like this. The funds given are debts and Kenyans should pay up," he said.
Dr Ruto complimented Governor Cecily Mbarire as an industrious leader who is improving the quality of life for her constituents. He declared that the government's effort to provide employment for five million unemployed Kenyans through affordable housing and helping small-medium businesses was ongoing. He expressed disappointment that millions of Kenyans, mainly young people, are wandering around with no job to accommodate them.  
At the Madaraka Exposition at the University of Embu, President Ruto underscored that solving unemployment in Kenya was a top priority. The head of state lamented that the number of jobless Kenyans is escalating and the situation calls for utmost seriousness.