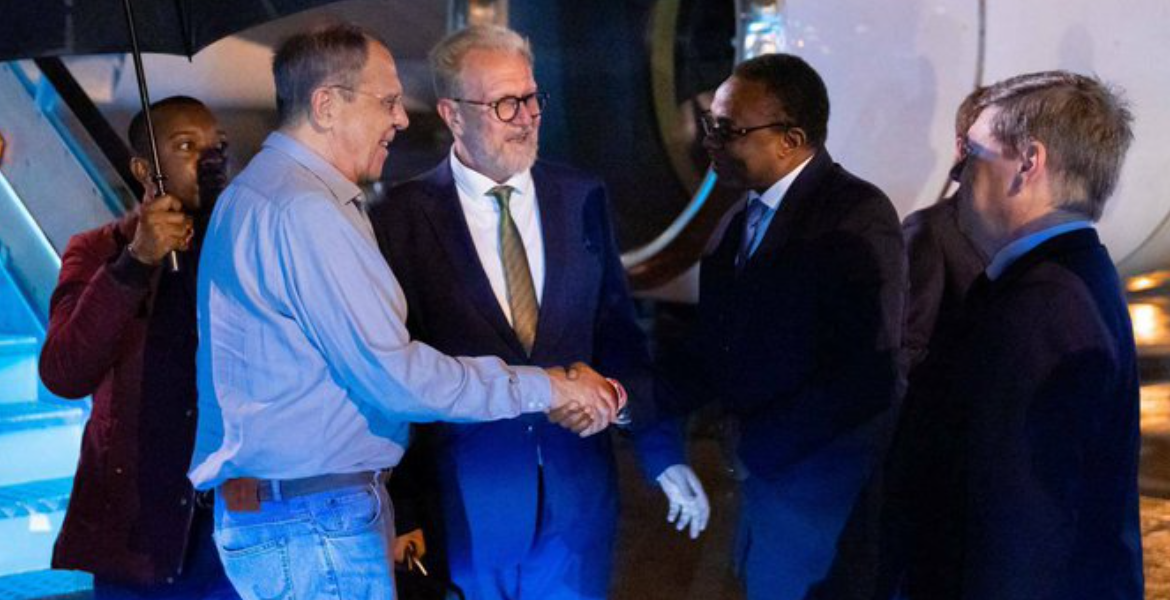 Sergey Lavrov Unannounced Visit to Kenya Aimed at Strengthening Bilateral Ties
Russian foreign minister Sergey Lavrov on Monday touched down in Nairobi ahead of an official trip to Africa. 
This trip is geared towards reestablishing ties with certain allies amid Russia's continuing conflict with Ukraine. Ambassador George Orina from the Ministry of Foreign and Diaspora Affairs and officials from the Russian embassy welcomed him upon his arrival. Lavrov is slated to meet with various high-ranking government officials during his official visit to the country. 
His visit follows a tour by Ukrainian foreign minister Dmytro Kuleba, who made visits across the continent. Kuleba recently travelled to Morocco, Rwanda, Mozambique and Ethiopia in a bid to enhance diplomatic ties between the countries. A week ago, Russian President Vladimir Putin declared his anticipation for the second Russia-Africa summit in St Petersburg this July; the first held last year. To mark 60 years of the Organization of African Unity, Putin extended an invitation to African Heads of State to attend the summit as a gesture of goodwill.
Concurrent with Sergey Lavrov's presence in Kenya, President William Ruto chose not to attend the inauguration of Nigeria's Bola Tinubu, which was slated for Monday. The explanation behind President Ruto's non-attendance to the occasion is ambiguous, but it is noteworthy that his choice coincides with Lavrov's stay in Kenya. This timing could imply that President Ruto is concentrating on conversing with the Russian delegation instead.