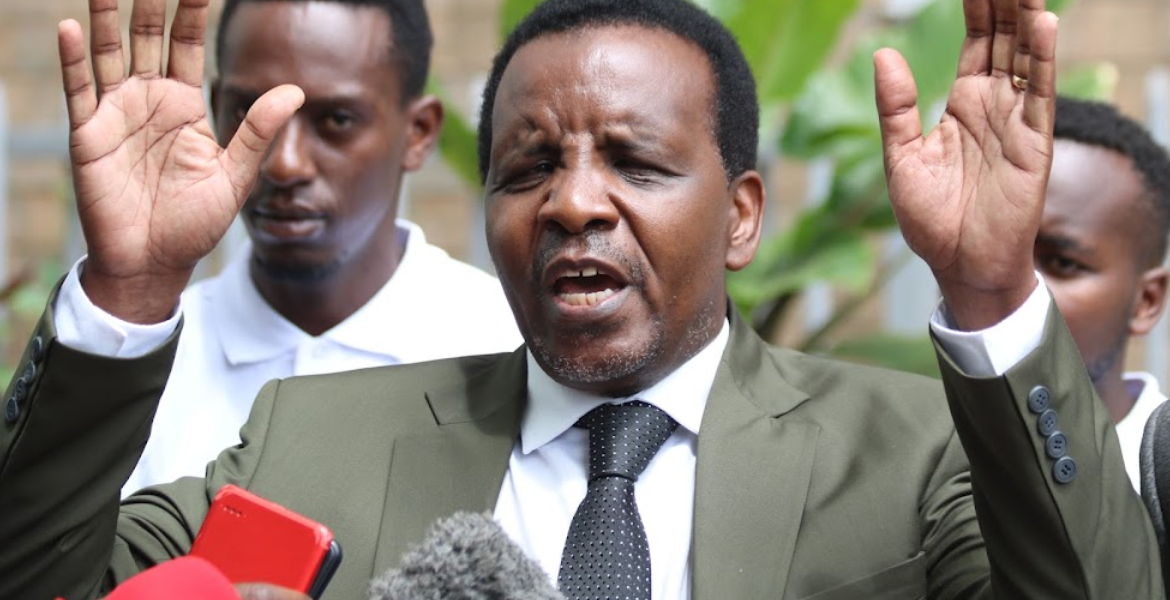 Gospel Singer Reuben Kigame
Presidential aspirant Reuben Kigame has castigated President William Ruto for 'overdoing religion' since assuming office. 
The gospel singer on Thursday, September 15th, voiced his resentments via Twitter. He urged Ruto's administration to respect Article 27 of the Constitution which emphasises equality and freedom from discrimination. Kigame, who had been disallowed by the Independent Electoral and Boundaries Commission from running for president in August, lamented that the evangelical part of the church was overly represented during Ruto's swearing-in event at Kasarani, referring to it as "unwarranted".  
"I know I will be bashed but I need to be truthful and accountable to the nation. I think the Ruto administration is overdoing religion. While we acknowledge the hand of God in bringing us this far, the presidency must observe Article 27 of the constitution," he tweeted. 
He pointed out that the church should take a neutral stance and provide accurate spiritual guidance for the nation. His protest came shortly after Kenyans on Twitter raised objections to First Lady Rachael Ruto meeting several religious figures at State House in Nairobi. 
"I am a committed Christian who believes in prayer and believe God has helped us this far and will continue to trust Him for the future of Kenya, but I hope that issues such as lowering food prices will not be met with State House saying, 'let's pray about it," Kigame said. 
Taking to her Twitter page, the First Lady shared images of her engagement with the religious leaders. The leaders included Prophet Victor Kusi Boateng from Power Chapel Worldwide, Ghana, Dr Ian Ndlovu and his wife Evangelist Angel Ndlovu, and members of the Zabron choir.