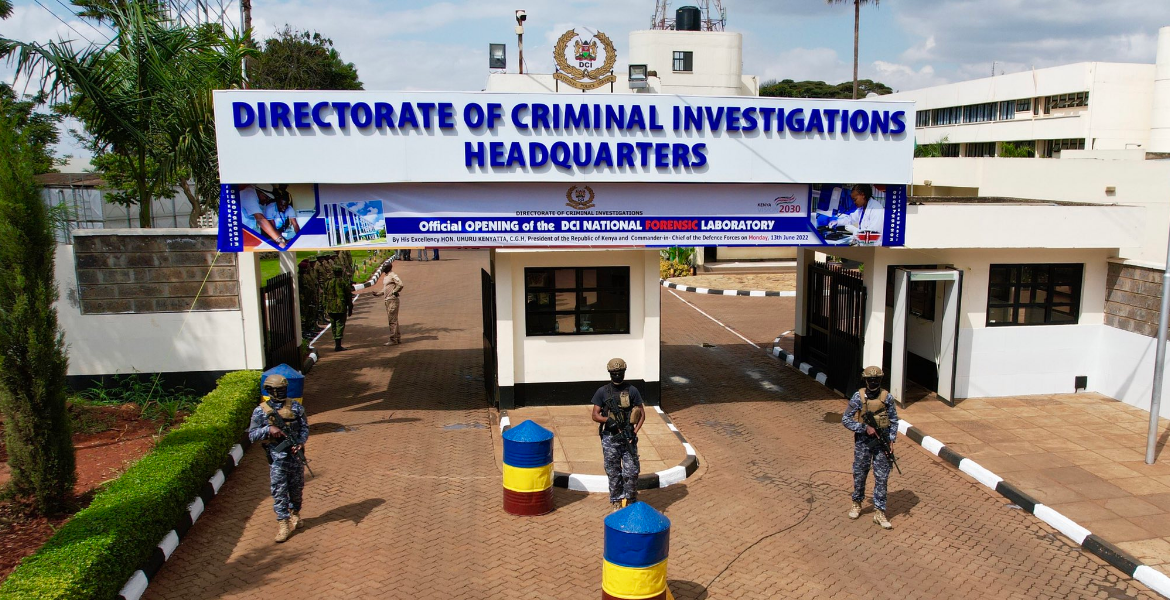 Directorate of Criminal Investigations Headquaters
The Directorate of Criminal Investigations (DCI) says that the Jomo Kenyatta International Airport (JKIA) is being used for smuggling people out of the country.
DCI suspects that staff from the National Police Service, Kenya Airports Authority (KAA), airline personnel, and Immigration Personnel are involved in the smuggling. On September 11, 2023, the DCI issued a warning to the manager of Qatar Airways about the activities. The alert comes after a video surfaced on X of an immigration officer telling a man from Uganda that he cannot obtain a Canadian visa from Kenya.
In the video, the officer explains that Canada has not been accepting job-seeking migrants who end up getting stranded upon arrival. The immigration officer further tells the Ugandan citizen that he must secure a Canadian visa in his own country to travel to Canada through Kenya. Meanwhile, four individuals, Josphat Khamandi Manyonyi, Howard Tsimbagi alias Button, Ahmed Ibrahim Sheikh, and Hassan Mohamed Hosman have been taken into police custody on suspicion of soliciting bribes and defrauding people seeking immigration services at the Nyayo House in Nairobi. Sleuths from the Directorate of Criminal Investigations have been stationed at the busy government office for several days.
In other news, two individuals have been arrested for impersonating government officials at the DCI headquarters. The sleuths arrested Joseph Murimi Njue and an accomplice who both claimed to be officers from Military Intelligence and National Intelligence Service. The duo had sought help in arresting suspects but failed to present their official identification cards. Further background checks have been carried out on them.
"The two had cited frustrations from the Investigating officer in a case of obtaining money by false pretence that was allegedly recorded at Central Police Station, Nairobi," DCI said in a statement posted on its X handle.