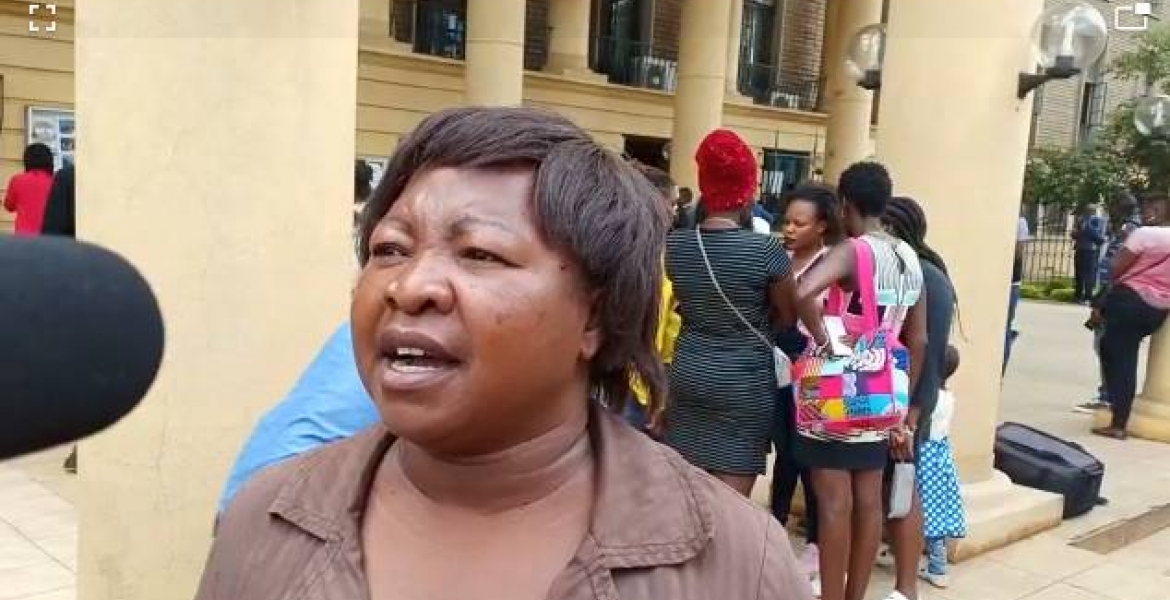 Jacinta Nzilani, the Kenyan televangelist who confessed she's gay last week has opened up about her partner and their relationship.
Speaking during an interview with Radio Jambo, Jecinta has disclosed that she's the 'man' in the relationship and she's deeply in love with her wife.
"I am the man, I control things. We kiss and have sex just like any other couple in a relationship," she notes.
The 51-year-old city preacher says she loves her wife because she is mature, understanding and is always there for her.
Although she says she'd love to spend the rest of her life with her wife, the mother of three says theirs is not a marriage but just a relationship.
''God gave me someone who I am happy to be with. I love her because she is mature, and she understands me as well. I have been with her for a year and I would love to marry her although we have not discussed it yet. You know it's a process with the Kenyan constitution, but when the time comes, maybe we will talk about marriage,'' she explains.
She also explains that her three children and those of her girlfriend have accepted who they are and embraced them.
''Her two children have accepted me, my daughters too have accepted her,'' she notes.
Speaking at the Milimani Law Courts last week, Nzilani revealed that she became gay after mistreatment from her in-laws following the death of her husband.
"I am a widow. I lived with my husband for more than 25 years and then he died. I was treated badly by my in-laws and because of the experience; I decided to live with other women. And I am a lesbian," She said adding, "I feel comfortable and good with other lesbians."
When asked whether she thinks homosexuality is Godly, she has quickly quoted John 3:16, saying that God's love has no barrier since he loves everyone, equally.