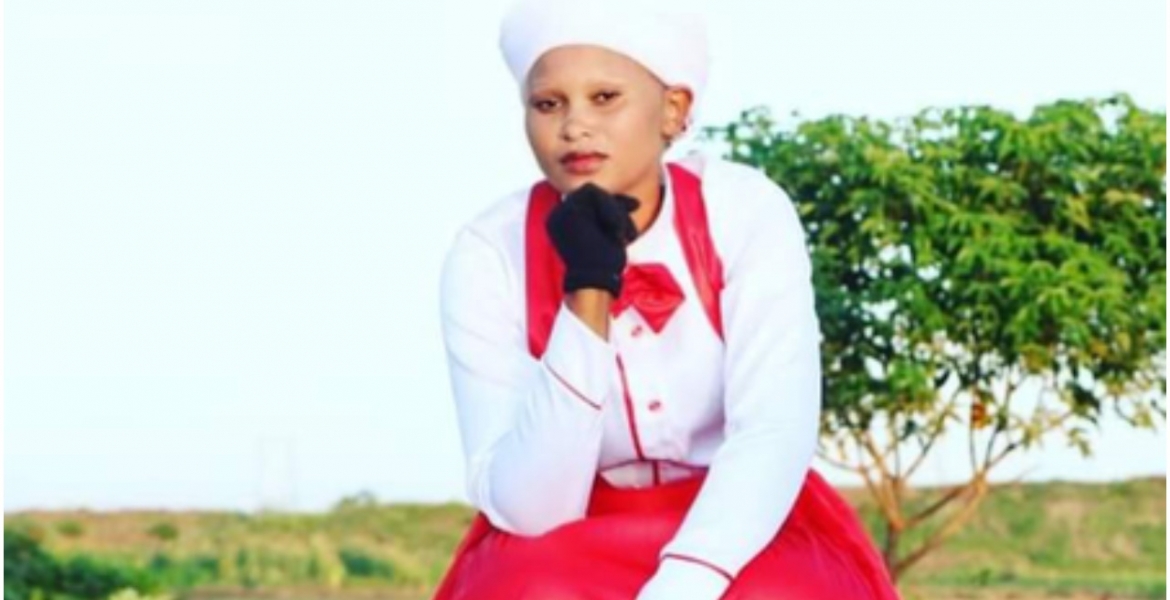 A Kenyan Akorino woman whose nude videos leaked and went viral on social media late last year has spoken out.
Speaking during a recent interview with an independent journalist, Susan Namu says her nude videos were being sold online for $2 (Sh200) after they were leaked on the internet by her diaspora boyfriend, whom she had never met.
"I thought he was joking when he threatened to leak the videos. I was very shocked when I saw the videos sent to my WhatsApp by strangers," she said.
Susan, who is a gospel singer, says she dated the US-based Kenyan man for almost four years but they had never met physically. During the period, she says they engaged in sexual pleasure by exchanging nudes and video calls.
Following a misunderstanding, Susan says the man threatened to post her nudes on social media, a threat she shrugged off.
"We had a small issue that I did not imagine could lead to this. When he threatened he would leak my nudes, I angrily told him he could do it. I also had his nudes but I did not threaten to leak them," she noted.
She suddenly started receiving numerous messages on her WhatsApp from unknown contacts along with the nudes she sent to the boyfriend.
"I became numb and could not leave my house for a long time," Susan narrates.
Susan says the videos tainted her image and being a gospel artist relying on community events to earn a living, she lost many clients. 
"He [the boyfriend] reached out and asked for forgiveness saying he did not mean to leak them. I forgave him and told him we could not change the situation now."
"If he comes back wanting to get back together, I would take him back because he was a good man. However, I would not send him nudes again," she added.
Susan, who was born, raised, and educated in an Akorino family in Embu County, reveales that she still suffers stigmatization from people in her community, adding that men flood her timelines seeking her "services". "I get a lot of messages from men who want to meet me or others who just want my nudes but I always block them," Susan says.