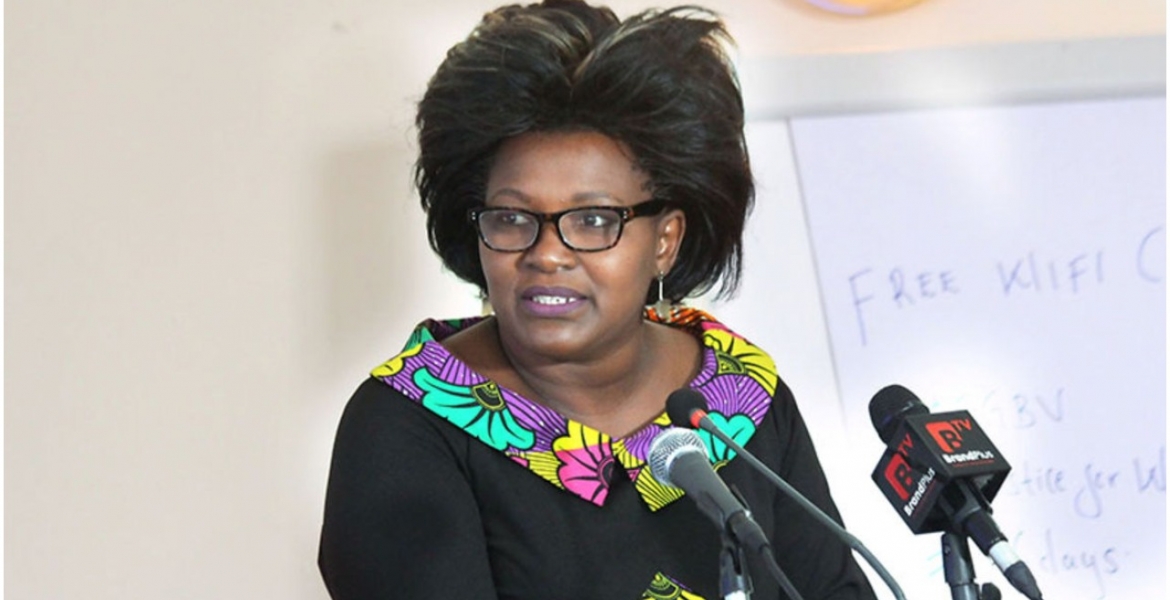 Former Nairobi Woman Representative Rachael Shebesh has opened up about her battle with two mental disorders.
Shebesh, who is the Chief Administrative Secretary (CAS) in the Ministry of Public Service and Gender, divulged that she has been battling depression and bipolar.
"I suffer from bipolar but bipolar has been there for a longtime running my life without me having any control over it and in that process, I became very depressed," said Shebesh.
She added: "It almost took my life. I went into depression for a year plus where I could not move, communicate or do much."
Speaking during the "Kenya Ni Mimi" event on Monday, Shebesh said it took medical attention and a positive mindset to overcome the conditions. 
"Number one was to acknowledge it and then number two was to go for [medical] help," she added.
She called on people suffering from depression or any other mental illnesses to speak out and seek treatment.
"I'm talking about this because there could be someone here sitting and wondering what we are all doing here. Believe it's not that something is wrong with you, you could be going through depression and depression is treatable and it has medication."
"I take medicine for bipolar and I take medicine for depression because when I went into depression, I took my family down, I lost my strength on the ground as a politician just because I did not know, I was not sure and I was not ready," she added.
In 2019, President Kenyatta ordered the establishment of a taskforce to look into the status of mental health among Kenyans. This was after a surge in cases of murder and suicide linked to depression and mental illness.
The taskforce chaired by Dr. Frank Njenga, a psychologist, found out that mental health issues are deep-rooted in the country, with one in ten Kenyans suffering from a common mental disorder.
The team made a raft of recommendations, including the declaration of mental health as a national disaster and setting up of an independent Mental Health Commission to exclusively monitor Kenyans' happiness levels and compile a report annually.