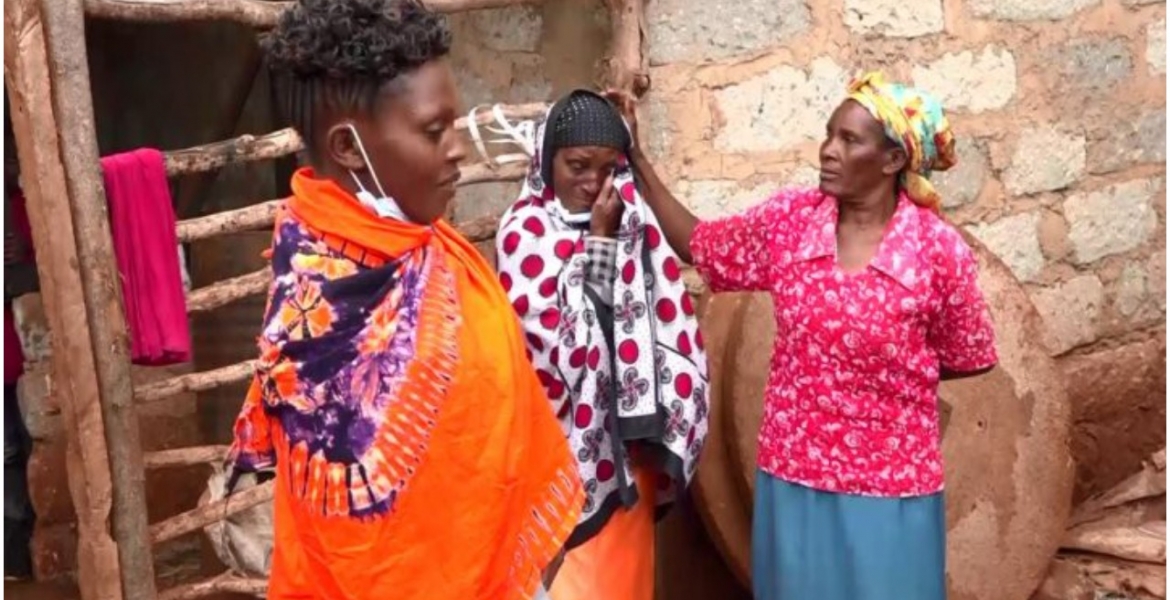 A family in Gaturi village in Kiharu, Murang'a County is celebrating the return of their daughter who disappeared 27 years ago.
Hannah Wangari, 42, left her parents' home in 1994 when she was only 15 years old to work as a housemaid in Limuru, Kiambu County. 
She later disagreed with her employer and got married to a man she met in Limuru, but her marriage was rocked by financial hardships that made it impossible to travel to Murang'a to visit her family.
After searching for her for some years, Wangari's family gave up on finding her until 2006 when they received reports of a woman with the same name in Nyeri.
Her in-laws announced through a local radio station that she was very ill and admitted at Mathari Hospital in Nyeri and she wished to see her parents after being apart for 12 years.
Coincidentally, the women came from the same village, had similar names while their parents bore the same names.
"We were shocked to hear our names on radio but happy that she had eventually been found," her father, Joseph Mwangi said.
Mwangi and his wife traveled to Nyeri to visit their ailing 'daughter' only to find a woman that was too frail to be identified or speak.
The woman died barely a week later and was buried at her in-laws' place in Nyeri, with her alleged parents attending her burial.
"We had no reason to doubt that it was her because she was too thin and had left when she was only 14 years old," Mwangi added.
The family was shocked and confused after the real Wangari appeared at her uncle's homestead in Kongo-ini village in the company of her five children on Monday.
"I was shocked that the person we thought had died had come back to life but it was a good shock. She was not only alive but had a family of her own. 27 years is such a long time," her uncle John Ndegwa said.
On Wednesday, the family slaughtered a goat and invited the entire village to feast and celebrate with them following the return of their long-lost daughter.
"My family told me they buried me a long time ago but that was a different person who we shared a similar name. I have always wanted to come back home but was not able to due to financial problems," Wangari, a casual laborer said.
Her firstborn is 24 years and has given her two grandchildren.