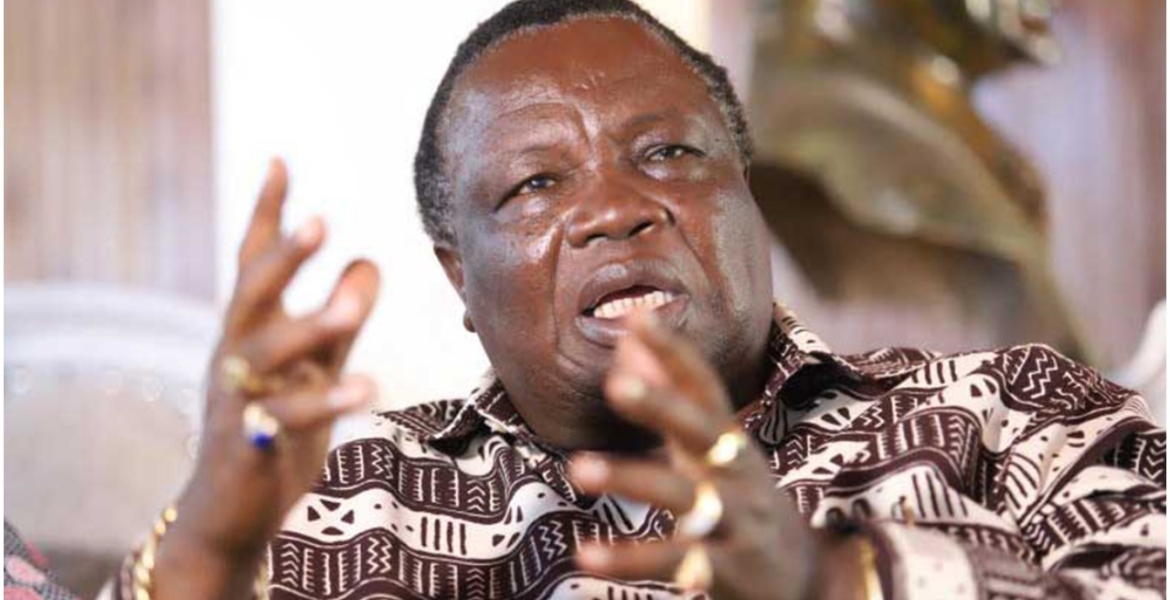 Central Organization of Trade Unions (COTU) secretary-general Francis Atwoli has sought to trademark the phrase Alaa!
In an application to the Kenya Industrial Property Institute (KIPI), Atwoli is seeking to acquire the exclusive rights for the use of the viral exclamation attributed to him.
If KIPI accepts his application, everyone will be required to seek permission or pay him before using the slogan online and offline. 
Atwoli in his bid argues that the phrase has no English translation, adding that the slogan is a unique exclamation attributed to him publicly.
The phrase went viral on social media after the 71-year-old veteran trade unionist used it during an interview with Citizen TV's JKlive in February this year.
"I told you Jeff, I don't know who is going to be the President but I know who is not going to be the President, Alaa! Alaa! Alaa," Atwoli exclaimed.
Since then, the expression has been commonly used by Kenyans online to respond to anything shocking or absurd. Some business-minded Kenyans have even used it on branded T-shirts.
Anyone wishing to challenge Atwoli's application has until December 29th to do so. They will be required to part with Sh5,000 if they are Kenyan citizens or Sh2,500 if they are foreigners. 
A trademark is a symbol used to identify the items of an industrial or commercial firm, or a collection of such enterprises, according to KIPI.
"The sign may consist of one or more distinctive works, letters, numbers, drawings or pictures, monograms, signatures, colors, or a combination of colors," KIPI says on its website.