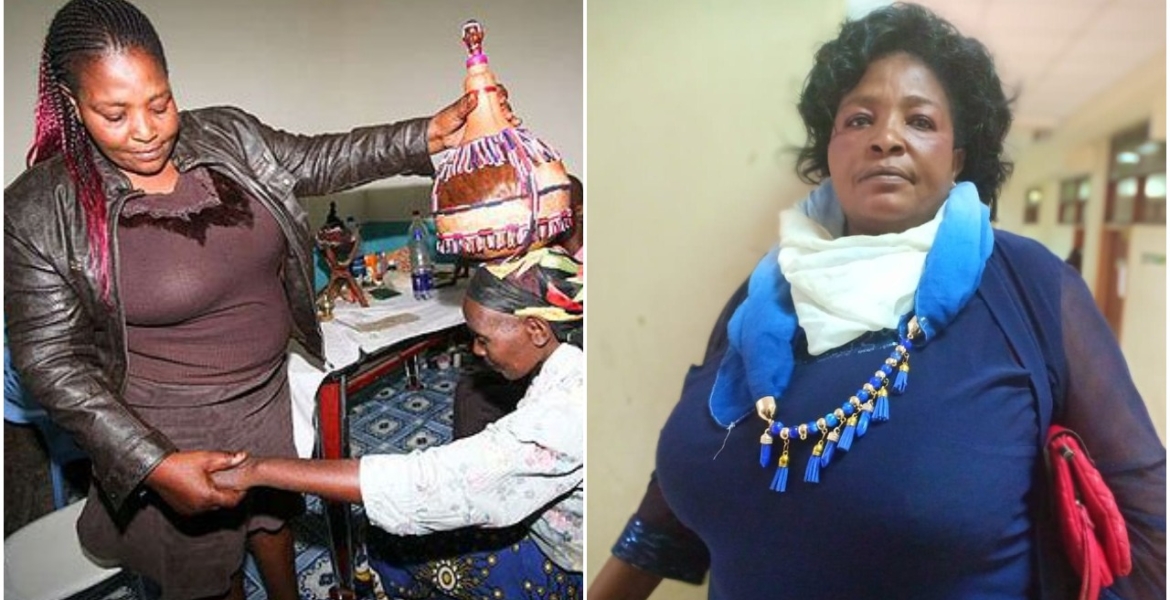 Popular Machakos witchdoctor Annah Mutheu has filed a police report seeking to have her impostors arrested.
She filed a report at KBC Police Station in Tala after learning that some people claiming to work for her were administering fake medicine to clients.
Mutheu told journalists that she was alarmed by the high number of 'dissatisfied clients' who went to her workplace claiming that medicine given by "her people" did not work.
The 42-year-old millionaire healer stated that she does not work with anyone, insisting that she does the work herself and her medicine works.
"Hundreds of Kenyans have been conned using my name by people who are mimicking my Kamba accent. I have reported the matter to the police. I have no one working for me. I do the job myself," said Mutheu.
"I realized they have been dealing with conmen when they said they have been offered medicine by my people since I do the job myself. No one helps me or works for me," she added.
She further divulged that the impostors have even created an online presence, claiming to be her workers and using phone numbers that do not belong to her.
Mutheu, described as the richest witchdoctor in Kenya, owns a palatial residence in Tala reported being worth Sh40 million. The mother of three also owns a fleet of luxury vehicles, including the latest Land Cruiser. The Class Eight drop-out says she inherited the craft from her parents.
In 2018, Mutheu was arrested over allegations of being the leader of a Machakos car theft syndicate. 
Police said Mutheu was the leader of a group that steals cars before dismantling them into parts for sale as spare units. The court freed her due to lack of evidence.