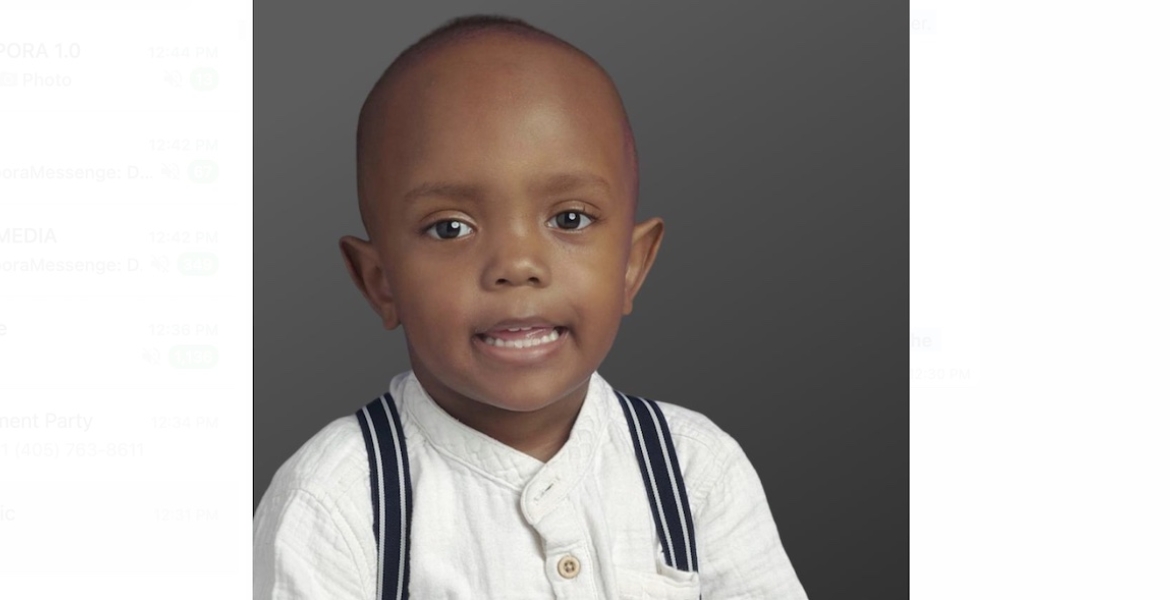 It is with deep sorrow that we announce the sudden passing of Xaver Macharia, who went to be with the Lord on Thursday 8/3/2023.
He was the beloved son to Brian Mitch Macharia and Irene Mukami, brother to Xaviera Macharia, grandson to Jacinta Macharia (Jessy) and Naftali Macharia (Ole) all of Baltimore, MD and nephew to Andrew Kiarie, Beatrice Wambui, Jade Macharia among others.
Born on August 23, 2019, Xaver brought warmth and light to his family's new life. As a testament to his vibrant spirit, his joy and laughter was consistent around his family and friends.
He was Diagnosed with strep throat and an ear infection, but he faced discomfort with a resilience that belied his young age. In the face of adversity, Xaver's spirit remained unyielding. His family rallied around him, seeking medical assistance and holding onto hope as they navigated the challenges together.
In the last few days before his passing, hospital visits were made but Xaver's condition showed no improvement. On the fateful day of August 3, 2023 at the GBMC Baltimore hospital entrance, Xaver's earthly journey took an unforeseen turn. His mother's arms enveloped him in a final embrace, capturing the profound bond between a parent and child.
Though his physical presence has departed, Xaver's legacy endures as a testament to the power of love, resilience, and the fragility of life. He lives on in the memories of those who knew him, a shining reminder of the beauty and complexity that comes with each precious life that graces this world.
The family relocated from Kenya in April of 2022 and have been left with a huge financial burden of $25,000 needed to give our Xaver a be-fitting send-off.
Family and friends will be meeting virtually via Zoom and in-person Monday 7th and Wednesday 9th at their residence 51 Greenwich place, Pikesville, MD 21208 from 7p.m.
Memorial will be held on 8/12/2023 at Elimu Center 9600 Pulaski Park Dr. Suite 115 Middle River MD 21220 starting at 4pm
Join Zoom Meeting
https://zoom.us/j/93275781557
Meeting ID: 932 7578 1557
We wish to appeal to family, friends and well wishers to kindly assist us with contributions towards funeral expenses.
Contributions may be sent to:
Beatrice Gaturu
Zelle: 732-470-7982
Cashapp: $BeatriceGaturu
Brian Macharia
Zelle: 443-599-5623
Cashapp: $skipperdeuce
The Funeral will be held Kenya. The burial date will be announced later.
For additional information please contact :-
Andrew Kiarie: 732-619-4295
Naomi Ndura: 733-668-5049
Flo Nganga: 405-822-1118
Brian Mitch: 443-599-5623
Beatrice Wambui: 732-470-7982
Humphrey Muturi: 443-415-4881
Pastor Mugweh: 410-236-5401
Julie Weche: 410-303-3335
Proverbs 19:21  Many are the plans in a person's heart, but it is the LORD's purpose that prevails.