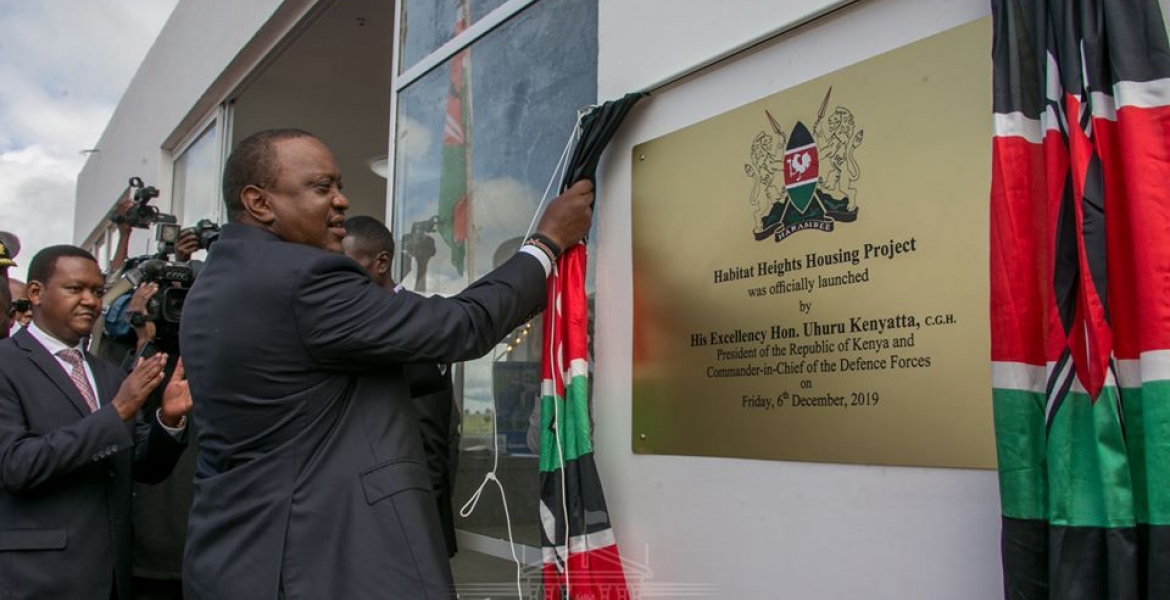 President Kenyatta on Friday launched the construction of more than 8,000 houses in Mavoko, Machakos County.
The 8,888 houses will be built under Kenyatta's affordable housing program and their construction will be funded by the United Nations through the Habitat Heights Company. The Mavoko project is the first phase of the UN's Sh50 billion housing plan in Kenya and is expected to be completed in the next 18 months.
The 77.75-acre land where the units will be built is owned by UN-Habitat and had been set aside for UN employees' housing scheme, but the government signed a memorandum with the UN to have the parcel used for the affordable housing project.
"Kenya falls short of decent affordable houses by international parameters, but my administration is focused to partner with the private sector to address the problem. Low-cost houses should not be translated to mean cheap substandard houses but quality houses for our people,'" President Kenyatta said during the groundbreaking ceremony.
''My administration will continue extending incentives, including free land, and waive some taxes to investors eyeing the housing sector to entice them into working with the government," he added.
The project will comprise 972 one-bedroom units, 2,912 two-bedroom units, 4,368 three-bedroom houses, 60 retail shop units, and many other amenities.