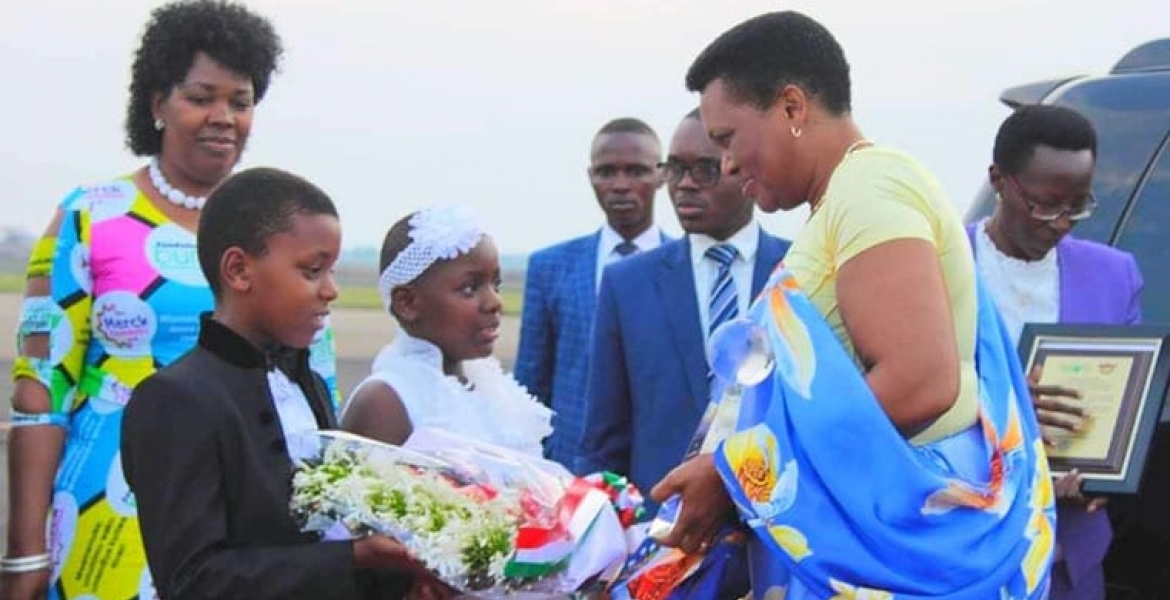 Burundi First Lady Denise Nkurunziza has left Aga Khan Hospital in Nairobi following her husband's death.
Mrs. Nkurunziza arrived at the Melchior Ndadaye International Airport in Bujumbura on Tuesday evening aboard a flight belonging to a Kenyan private airline Phoenix, according to SOS Media Burundi.
"It was a jet with the captain and the co-pilot only," the publication reported.
She was airlifted to Nairobi on May 27th and taken to Aga Khan hospital after allegedly contracting Covid-19 but an official in the Burundi President's office refuted reports that Mrs. Nkurunziza was suffering from the virus.
Her return came a day after her husband, President Pierre Nkurunziza, succumbed to cardiac arrest. Nkurunziza, 55, passed away while undergoing medication at the Karusi Fiftieth Anniversary Hospital on Monday afternoon.
The Burundi government declared seven days of national mourning and the country's flags will fly half-mast during the period.
Nkurunziza, who ruled the country since 2005, was set to hand over power to his political ally Evariste Ndayishimiye in August.  Ndayishimiye was declared the winner of the May 20th presidential election after garnering 68 percent of the votes.