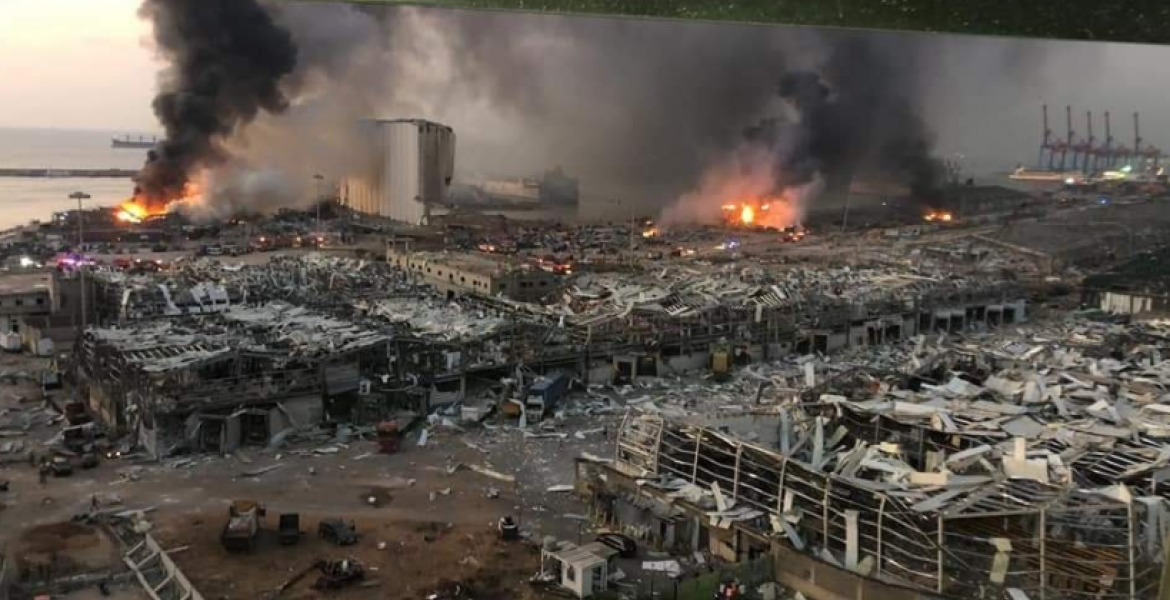 At least 50 people have died and 3,000 injured after two powerful explosions rocked Lebanon's capital city, Beirut on Tuesday.
The massive explosion at Beirut's port sent shockwaves across the city, shaking buildings and shattering windows.
Although the exact cause of the explosion remains unclear, the country's Interior Minister Mohammed Fahmi said they suspect ammonium nitrate stored in a warehouse at the port may have been the cause, Aljazeera reported.
Reports indicate the warehouse had been the subject of warnings going back to 2014. 
The blast was heard 240km away on the island of Cyprus in the eastern Mediterranean, according to BBC.
The UK, France, the US, Canada, and Israel are among countries that have offered support to Lebanon following the blast.
"The pictures and videos from Beirut tonight are shocking. All of my thoughts and prayers are with those caught up in this terrible incident. The UK is ready to provide support in any way we can, including to those British nationals affected," UK Prime Minister Boris Johnson tweeted.
The explosion comes at a time when Lebanon is on the brink of financial collapse and a surging Covid-19 outbreak.