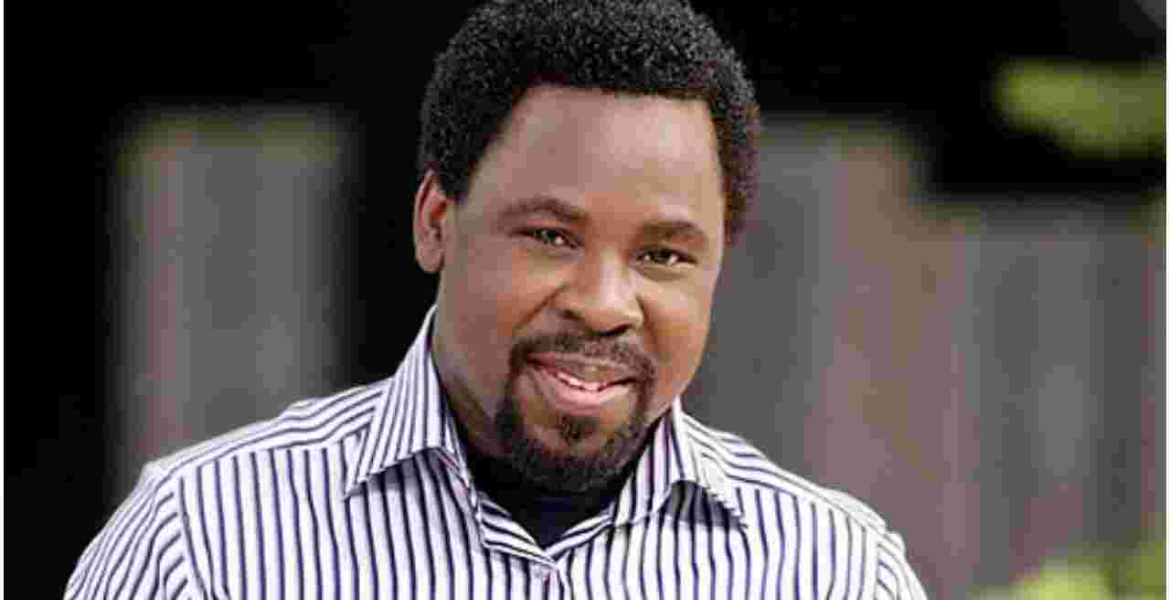 Popular Nigerian televangelist Temitope Balogun Joshua, alias TB Joshua is dead.
Joshua passed away on Saturday evening in Lagos, according to reports in Nigeria.
The 57-year-old controversial pastor is reported to have collapsed and died moments after concluding a program at his church. The cause of his death was not immediately disclosed.
"God has taken his servant Prophet TB Joshua home – as it should be by divine will. His last moments on earth were spent in the service of God. This is what he was born for, lived for, and died for," a post on his official Facebook page reads in part.
Joshua was the leader and founder of the Synagogue, Church of All Nations (SCOAN), which runs the Emmanuel television station in Lagos.
The preacher gained popularity across Africa over his 'predictions' of world events, politics, and the economy.
In 2016, he 'prophesied' about the US presidential elections, and claimed that Hilary Clinton would beat Donald Trump but the opposite happened, with the latter winning the presidency.
He was mocked over the wrong prediction but in response, Joshua stated that his prediction was not off the mark and that people needed a "spiritual understanding" to be able to interpret his prophecy.
"There is nothing controversial about the prophecy. It is human beings that are controversial... we are not on the same level (of spiritual understanding)," he was quoted as saying.
Joshua especially enjoyed a huge following in South Africa, where his church has several branches. His followers included South Africa politician and EFF leader Julius Malema.
In 2014, a six-storey guesthouse belonging to the televangelist collapsed, killing a total of 116 people, including 84 South Africans who had visited Joshua's Church in Lagos.
An inquest attributed the disaster to structural failures and found the building did not have planning approval from the authorities.