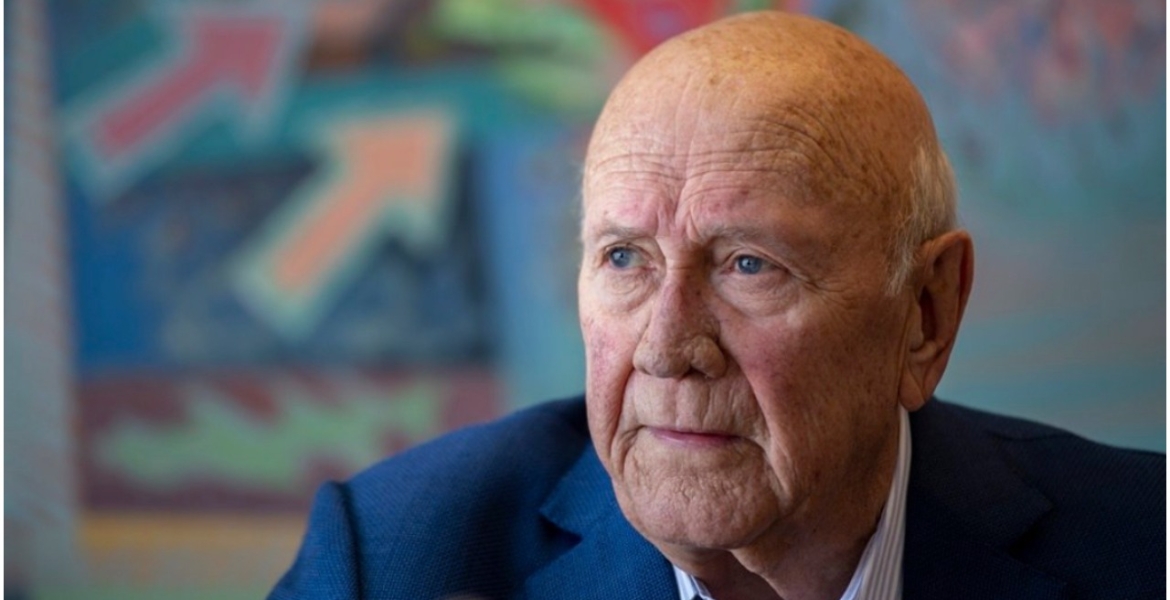 South Africa's last white president Frederik Willem de Klerk has passed away.
De Klerk passed away on Thursday morning at his home in Cape Town following a long battle with mesothelioma cancer. The FW de Klerk Foundation announced the 85-year-old's death through a statement, saying he died peacefully.
"Former President FW de Klerk died peacefully at his home in Fresnaye earlier this morning following his struggle against mesothelioma cancer," the foundation said statement said.
The foundation had earlier this year announced that de Klerk was diagnosed with mesothelioma cancer, which develops when asbestos fibers are inhaled or ingested and causes scarring and inflammation of the lining of the lungs, abdomen or heart.
De Klerk, who was born in Johannesburg, served as seventh President of South Africa from 1989 to 1994, having taken over the leadership of the National Party in February 1989 from Pieter Willem Botha.
De Klerk and South Africa's first Black President Nelson Mandela shared the Nobel Peace Prize in 1993 for leading the "miracle" transition from the minority-white rule in the country.