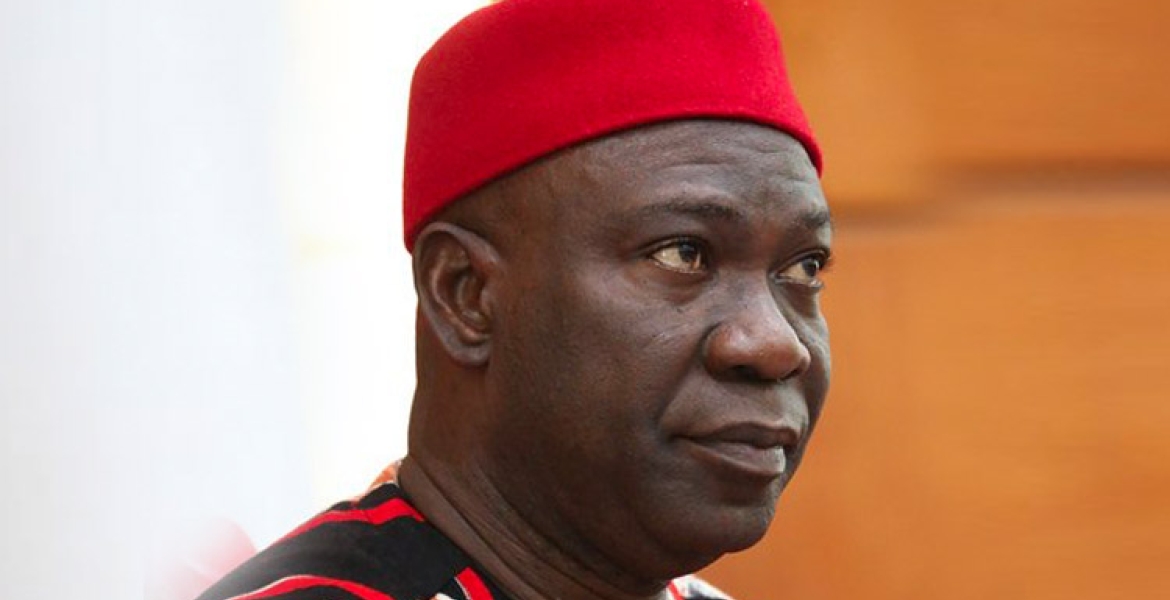 A jury in London on Thursday found Nigerian Senator Ike Ekweremadu guilty of planning to harvest a street trader's kidney for his sick daughter.
Ekweremadu, 60, was convicted alongside his wife Beatrice, 56, and doctor Obinna Obeta, 50, at the Central Criminal Court, the Old Bailey, of conspiring to exploit the trader from Lagos for his body part, AFP reports.
They were accused of luring the man to bring him to the UK to donate his kidney for a transplant for the senator's ill daughter (Sonia, 25) between August 2021 and May 2022.
The court heard that Ekweremadu, an opposition senator in the southern Nigerian state of Enugu, and his accomplices came up with the plan to arrange a transplant for Sonia, who has a serious and deteriorating kidney condition and requires dialysis.
The proposed donor, who was about 21 and could not be named for legal reasons, was recruited in Lagos where he worked in markets selling telephone parts from a cart.
The man was allegedly offered a reward of 7,000 pounds ($8,439) along with a promise of work and the chance to be in the UK, the court heard.
"To him, a street trader for Lagos, these sums and rewards were significant," Prosecutor Hugh Davies said.
The jury was told that elaborate plans were made to make it appear that the donor was Sonia's cousin.
"None of this would have been necessary if this was a straightforward, genuine, lawful, altruistic kidney donation," Davies said. "It was not. The alleged conspirators knew it was not, what they agreed to was not. It was criminal."
The prosecutor said the would-be donor was not aware that he had been taken to London for a kidney transplant until his first screening appointment at the Royal Free Hospital.
The consultant who carried out the tests said the young man had a limited understanding of why he was there and was visibly relieved when told the transplant would not proceed, Davies said.
Donating a kidney is not unlawful in Britain but it is a criminal offense to offer a reward, regardless of whether the donor is complicit.