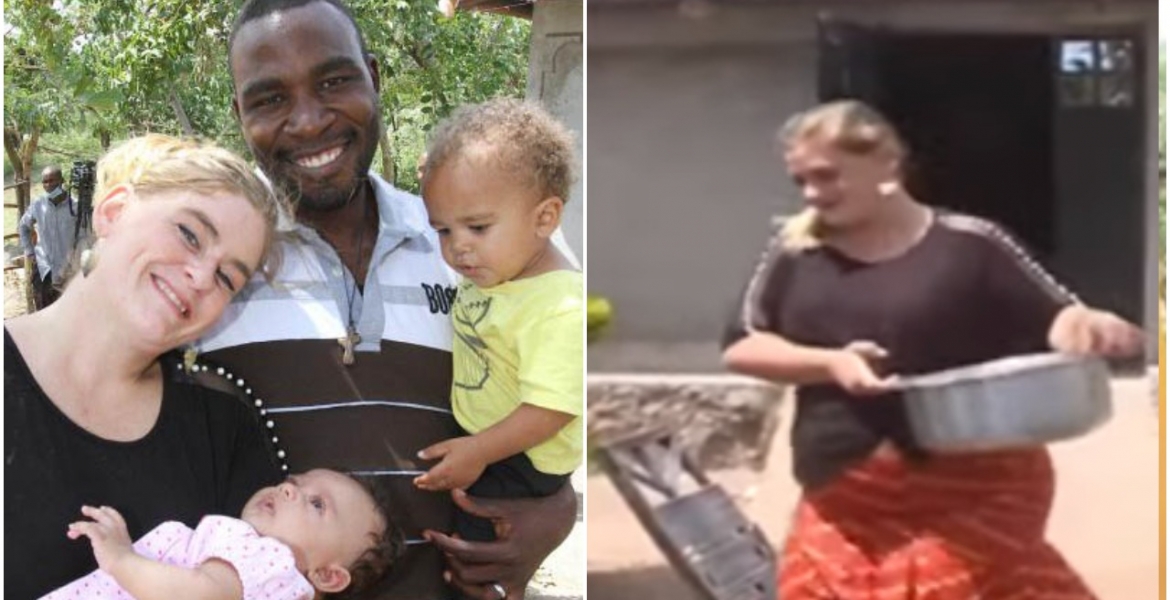 35-year-old American Carey Joy, a missionary, came to Kenya in June 2018 to spread the word of God but ended up meeting the love of her life, Albert Wanyonyi, a 28-year-old boda boda rider from Bumula, Bungoma County.
Wanyonyi, who has since adopted his wife's name and prefers to be called Albert Joy, fell in love with Carey when he saw her for the first time in a church started in 2017 in his village with the help of her parents.
But the Class Two school dropout could not immediately approach Carey due to language barrier as he only spoke his native Bukusu language. It took him three months to express his love to her.
"But it was hard to express my feelings for her due to the language barrier. I could not speak Kiswahili or English and she did not understand our Bukusu dialect," Wanyonyi tells The Standard.
Carey says God spoke to her and told her that Wanyonyi would be her future husband, adding that God enabled him to speak English after prayers.
"God spoke to me while praying and told me Albert would be my future husband. I did not know that would happen. He could not speak English and I could not attempt speaking Kiswahili or Bukusu languages," she said.
"I was shocked to hear him speak English after the prayers; he even brought me flowers and that is when I knew God had kept his word." 
Wanyonyi echoed his wife's story: "When I told her 'I love you, she appeared shocked and excited at the same time. She embraced me and confided that it was something she had been waiting for." 
"She used to give me a ride in her car almost every day and I wanted to tell her how hard I had fallen in love with her."
Carey says she admired how hardworking and kind Wanyonyi is."I knew he did not have a lot of money but he was a hard worker. I considered his kindness, I considered his heart," she said.
The two tied the knot at a little chapel in Bumula on October 27th, 2018, and have since been living together as husband and wife in the village.
"We lived in a one-bedroom mud-walled house, there was no electricity and good amenities like I was used to in California, but I am used to a simple life," Carey says.
The couple acquired a second motorbike on loan to bring in extra cash and are planning to venture into poultry farming to complement their income.
Carey spends her time learning how to prepare local dishes such as ugali with chicken.
"I also enjoy preparing and eating managu and kunde prepared with mushelekha (local salt)," says Carey.
She adds: "I have learned several Bukusu words and I can comfortably interact with people, especially women, although many are shy to visit my home because they cannot speak English."