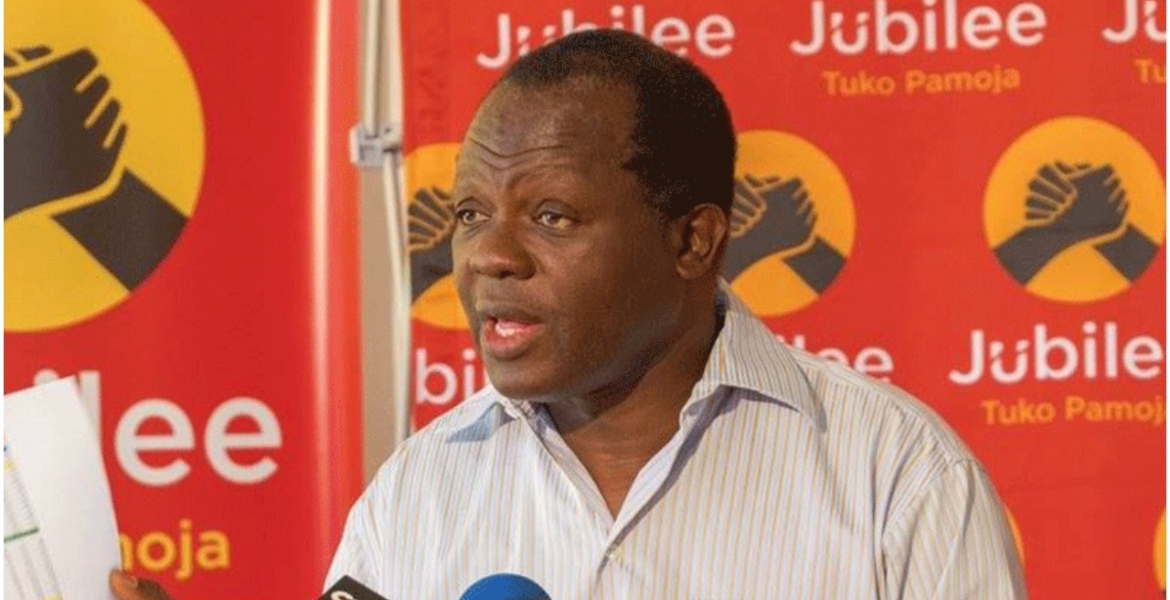 Jubilee party has dismissed the outcome of last week's hotly contested Kiambaa parliamentary by-election.
The ruling party lost to Deputy President William Ruto-linked United Democratic Alliance (UDA) party by a slim margin of 510 votes.
UDA's candidate John Njuguna Wanjiku garnered 21,773 votes ahead of Kariri Njama of Jubilee, who got 21,263 votes.
Jubilee's National Management Committee (NMC) in a statement on Monday said the party will be seeking legal redress to ensure vote recount is done.
The highest decision-making organ of the President Kenyatta-led party said it was not satisfied with how the Independent Electoral and Boundaries Commission (IEBC) conducted the by-election.
"We wish to categorically state that we are dissatisfied with how the IEBC managed the by-election, particularly the tallying process. We demand a recount of the vote and will in the coming days pursue this," the NMC stated.
"We thank the people of Kiambaa for their patience and for turning up to exercise their democratic right to vote. We also thank our candidate, for his dedication, resilience, and persistence throughout the campaign period. We are also indebted to our campaign teams, volunteers, and well-wishers who encouraged and cheered us on."