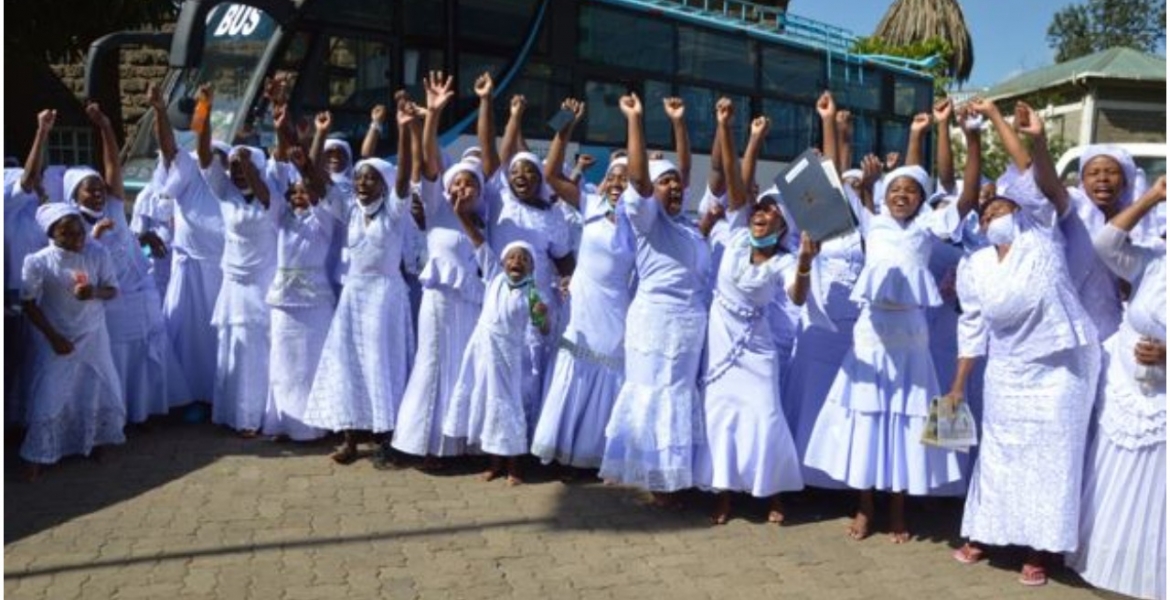 1,649 members of the Shona community have been issued with Kenyan citizenship certificates as part of the government's strategy to end statelessness.
The documents were issued by Interior Cabinet Secretary Dr. Fred Matiang'i at Windsor Hotel in Kiambu on Wednesday.
Speaking during the function, CS Matiang'i said all stateless people in the country who qualify for Kenyan citizenship will have their status regularized by December 12th.
He assured that the process will be done in line with Human Rights and International Conventions and without compromising national security.
"We've been working on ending statelessness in our country, and I'm very happy about the progress we've made. It takes leadership to get to this point," he Matiang'i.
"When our president began his tenure in 2013, he determined that he will end stateless in the country during his term. We are well on our way to completing that job."
Matiang'i further noted that the Directorate of Immigration Services in collaboration with the National Registration Bureau (NRB), and the Department of Civil Registration will soon confer citizenship on the Sagaf community of Tana River.
More than 3,000 people have acquired Kenyan citizenship since the promulgation of the 2010 Constitution, according to the Ministry of Interior. They include 1,496 members of the Makonde community living in Kwale County.
"This is a strong demonstration of how we respect the human rights of our people," said Matiang'i.
The Shona community has lived in the country for over 50 years but was not recognized as Kenyan citizens despite being born and raised here. Their ancestors arrived in Kenya as missionaries in the 1950s from Matebele, Zimbabwe, and settled in the country. 
The first group comprising 16 evangelists and their families is said to have come to Kenya in 1959 before splitting and settling in Ngong' and Juja. They launched their evangelism in Karen, Nairobi, Kinoo, and Juja and later registered the Gospel of God Church in Kenya.
Stateless people lack the documentation necessary to attend school, open a bank account, open a business, own property, get a job, passport, or receive crucial government services.