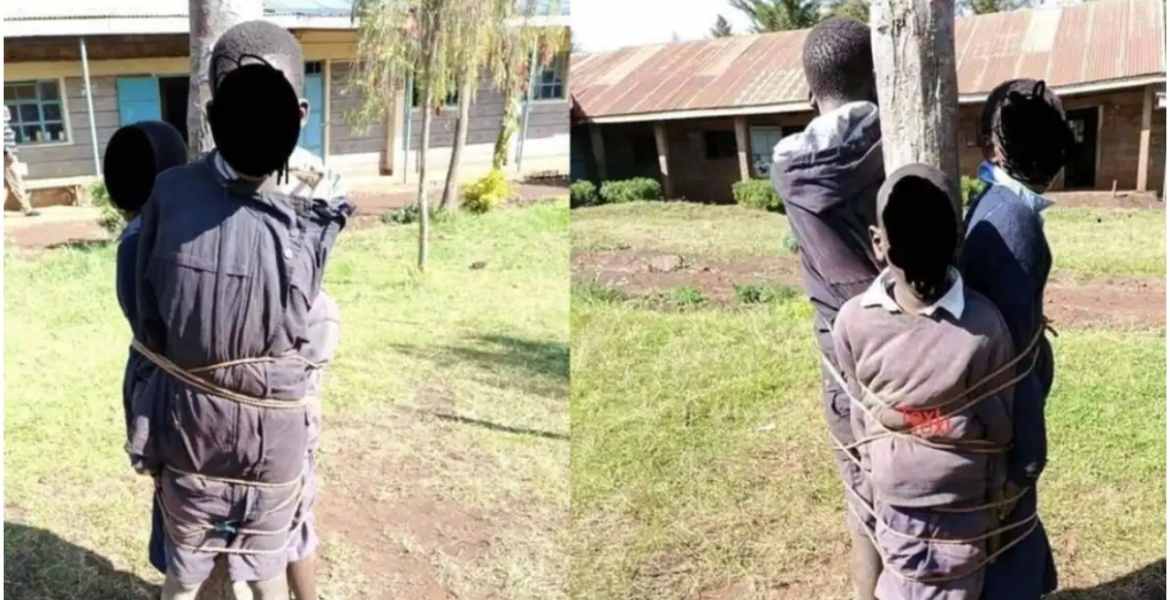 Authorities have opened a probe into the alleged torture of pupils at Thiru Primary School in Laikipia County.
This comes after photos showing three learners tied to a tree by a teacher went viral on social media, sparking a massive uproar.
On Wednesday, a multi-agency taskforce led by Nyahururu sub-county Deputy County Commissioner Moses Muroki, visited the school to take statements from teachers and pupils regarding the incident.
The team directed the office of the Director of Criminal Investigations (DCI) to probe the school's headteacher Shelmith Thimba and her deputy David Maina for allegedly mistreating the children.
It is alleged that Maina tied the three pupils to a tree last Friday as a punishment for truancy and delinquency.
He then took photos of the pupils and posted them on the school teachers' WhatsApp group before one of them leaked them to social media on Tuesday.
Teachers Service Commission official Irene Kandenge termed the act as inhuman, saying that disciplinary action will be taken against the two teachers if found guilty.