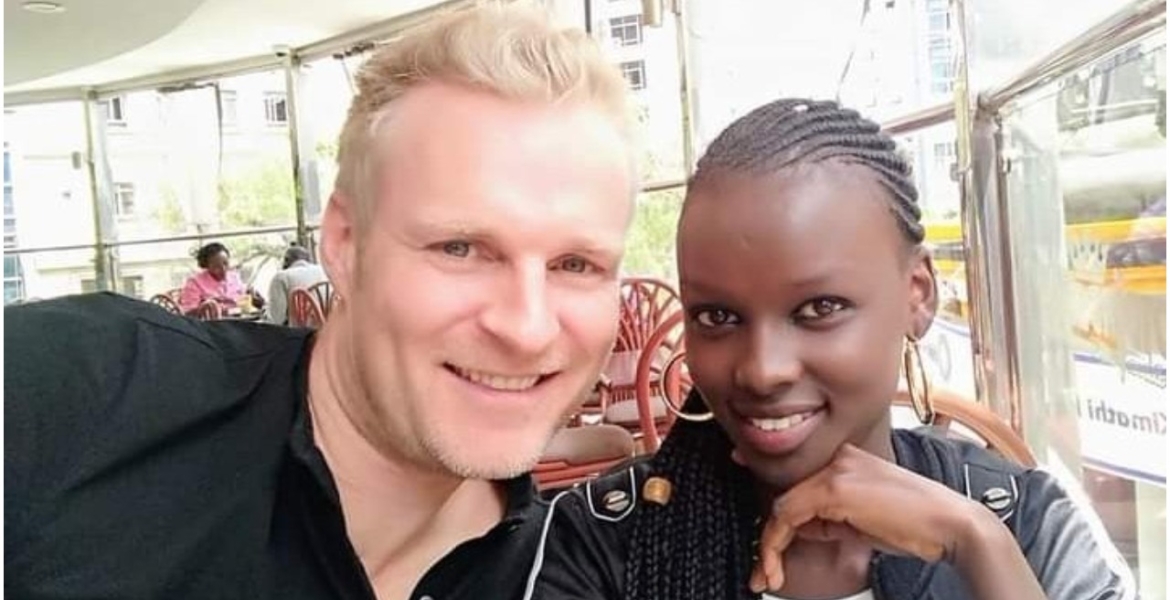 A Belgian man who gave his 21-year-old Kenyan girlfriend Sh121 million has spoken out.
Merc De Mesel, who is known to be a Bitcoin billionaire, says he gave Felesta Nyamathira Njoroge the money as a gift after she agreed to bear him a child.
The foreigner claims Kenyan police raided his house last month, accusing him of money laundering and financing terrorism. 
"We were arrested by detectives drawn from the Directorate of Criminal Investigations (DCI) and questioned for a whole day," he says in a video posted on his social media page.
Mesel says after he sent the money to Felesta, a student at Nairobi Technical Training Institute, he received an alert that her account had been blocked for 10 days as officers were investigating the huge transactions. He condemned police for mistreating them, insisting that Felesta is his girlfriend and that she is pregnant for him.
On Friday, the Assets Recovery Agency (ARA) filed an application in court seeking to freeze Felesta's bank account which has a sum of Sh102,654,024.
Investigations revealed that the money was deposited in the account in four transactions between August 4th and August 6th, 2021. The account was opened two days before the huge deposits were made.
On August 4th, Sh25,803,756 was deposited into the account before receiving Sh26,028,156 and Sh25,242,756 in two separate transactions the following day. A further Sh25,579,356 was deposited on August 6th.
"Preliminary investigations have established the respondent opened the suspect account for the sole purpose of receiving the said funds which she declared the source to be from "my boyfriend" and the purpose as investing in land projects and safaris," ARA says in an affidavit.
ARA summoned Felesta on October 18th to explain the suspicious transactions but she did not show up. She instead sent her lawyers who termed the summons as vague, and that better and proper particulars of the alleged offense should be provided. Two days later, the attorneys informed the agency that their client was out of the country.
The agency suspects Felesta is part of a money-laundering syndicate involving foreigners and wants the account frozen pending completion of investigations.
"There are reasonable grounds to suspect the funds held in account number 02100705531800 held at Co-operative Bank in the name of the respondent, are illicit funds in which the respondent is involved in a money-laundering scheme, designed to conceal and disguise the nature, source location, and movement of the funds," their affidavit reads.