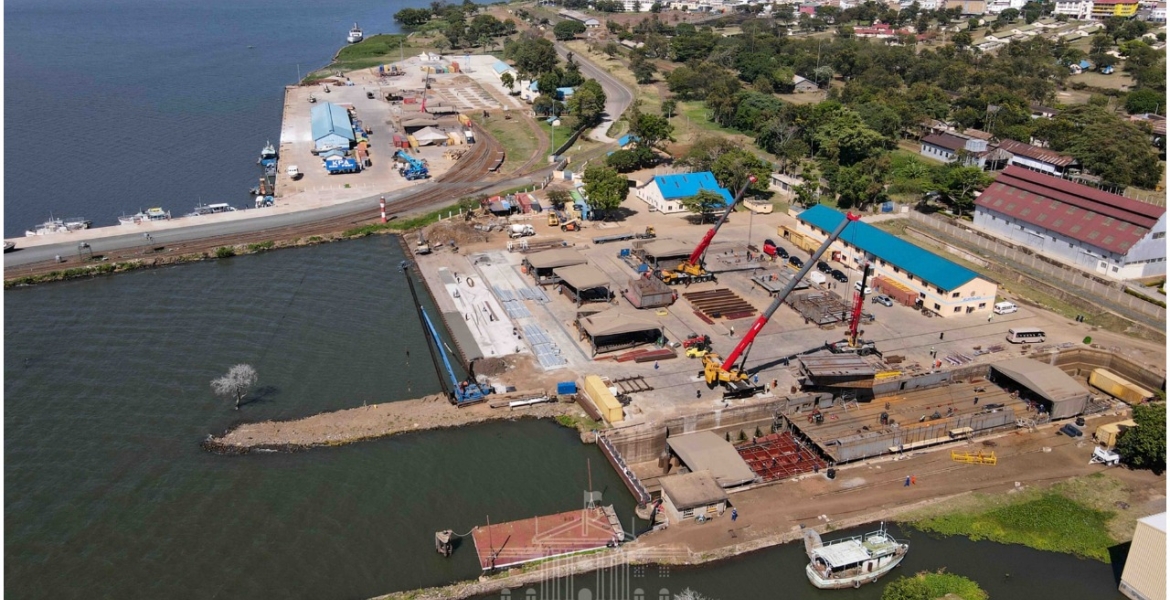 President Kenyatta on Wednesday made a surprise visit to the Kisumu port where he stayed for close to three hours.
The president reportedly landed at the port in three Kenya Air Force helicopters at around 2.45 pm and was picked up by a convoy of about 10 vehicles.
He was then driven towards the Kenya Shipyards section within the Kisumu port where he inspected the ongoing construction of a ship, according to sources.
Kenya Navy is building the ship dubbed MV Uhuru II from scratch in collaboration with Dutch company Damen Civil Works.
Kenyatta was flanked by Chief of Defense Forces General Robert Kibochi and other military and government officers.
His convoy left the shipyard area at 4.50 pm before he boarded the waiting military chopper a few minutes later. Kenyatta then proceeded to inspect the Mbita Causeway in Homa Bay and also the ongoing dredging of Lake Victoria before flying back to Nairobi.
The Kisumu port, which had been dormant for over 20 years, was renovated last year at a cost of Sh3 billion. The revival of the port marked the resumption of bulk exports to Uganda and Tanzania through Lake Victoria.