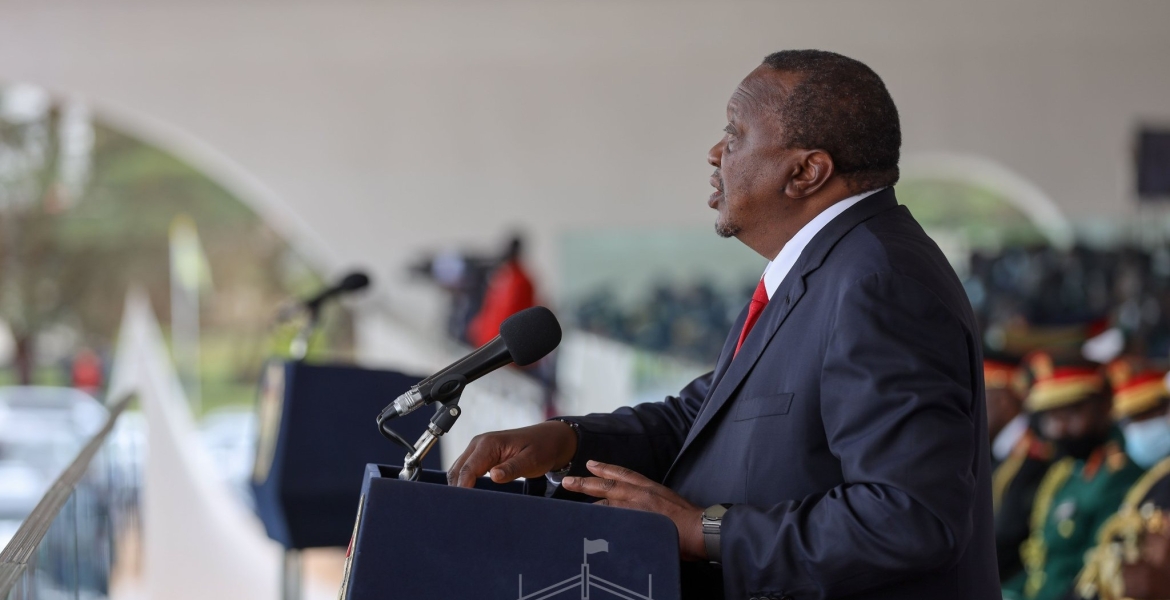 President Kenyatta has sounded alarm over the rising number of single parent families in the country.
Speaking during the 59th Madaraka Day celebrations at Uhuru Gardens on Wednesday, Kenyatta pointed out that the number of single parents rose from 25 percent in 2009 to 38 percent in 2019.
The president warned that if the trend is not checked, it could destroy Kenya's fundamental character and reap untold harm to children, who he described as the most vulnerable and precious members of the society.
"…Equally important to highlight is the threat to our traditional values and the family as the basic unit of our society. The evolving face of the Kenyan family is characterized in the 2019 national census where families headed by single parents rose from 25.1 percent in 2009 to 38.2percent in 2019," Uhuru said.
"If unchecked, this trend shall destroy the fundamental character of Kenya and reap untold harm onto our most vulnerable and precious members of society; our Children."
Kenyatta called for concerted efforts to ensure the Kenyan family remains a "strong and respected institution" as a way of saving children and appealed to the media, church and community elders to step up.
"I urge our media houses, our religious leaders, our community elders, and the concerned government agencies to step up to the plate and make sure that the Kenyan Family remains the strong and respected institution that it has historically been," he added.