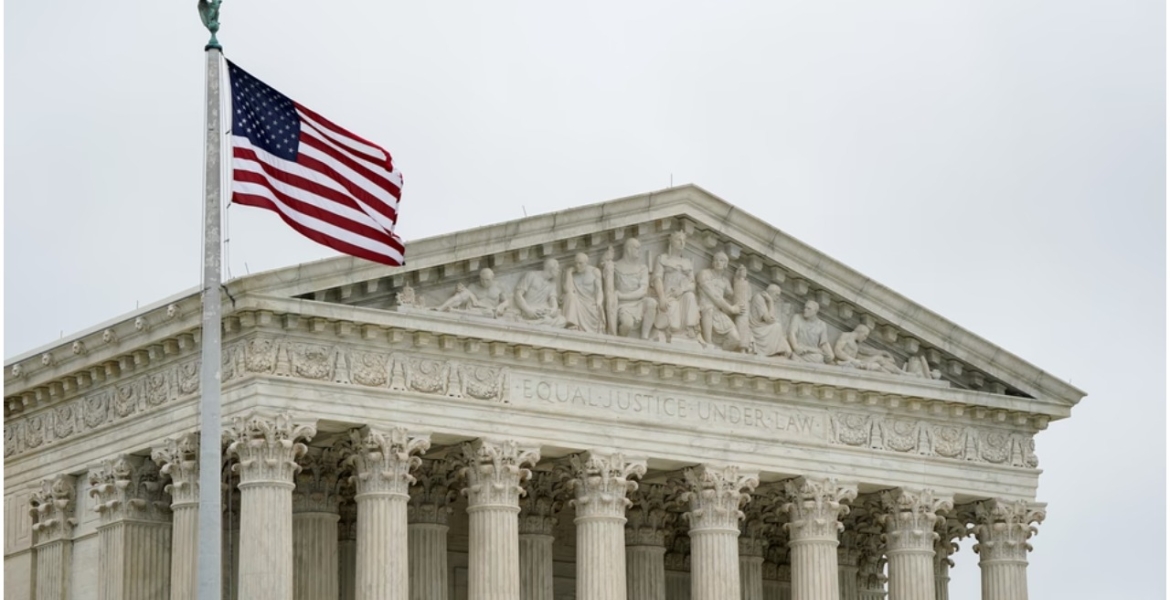 The US Supreme Court on Monday ruled that immigrants with removal proceedings have no right to seek their release on bond, irrespective of how long they may be detained.
The apex court overturned a lower court's ruling that held that Antonio Arteaga-Martinez, a Mexican national, could get a bond hearing because he had been detained for more than six months, according to CNN.
Arteaga-Martinez had fled his home country out of fear of violence from street gangs and criminals, but he was deported upon making his first border crossing into the US illegally, before deciding to return in search of a safer life. 
Once detained, he filed an asylum claim on the grounds that his life was threatened in Mexico. While the US government processed his asylum claim, the Mexican remained in detention indefinitely.
Four months into his detention, he filed a habeas petition, and once six months elapsed, a federal judge granted his petition and ordered a bond hearing, and he subsequently obtained release.
On Monday, Supreme Court judge Sonia Sotomayor wrote the majority opinion for the nearly unanimous verdict, with Justice Stephen Breyer offering a partial dissent.
The justices ruled that federal immigration law calls for holding noncitizens who returned illegally to the US and generally removing them within 90 days. They said that the immigrants may be detained longer if they have pending claims, but they do not have a right under the law to be freed on bond.
"There is no plausible construction of the text of [immigration law] that requires the government to provide bond hearings before immigration judges after six months of detention," said Justice Sotomayor.
In a separate case, the Supreme Court on Monday ruled that federal district courts do not have authority to force the federal government to release a broader class of immigrants after 180 days without a bond hearing.