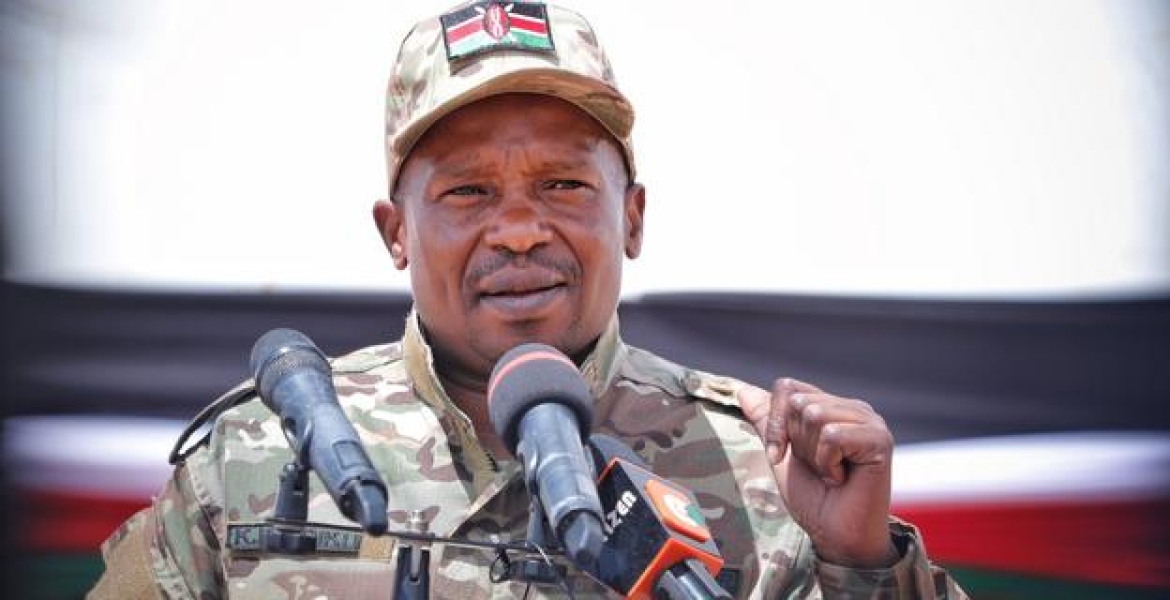 Interior Cabinet Secretary Kithure Kindiki has ordered residents living in 27 bandit-prone areas in Rift Valley to vacate within the next 24 hours.
Kindiki said the government has decided to upscale the security operation to neutralize the banditry menace that has been declared a national emergency.
"The measures we are announcing today are meant to inject new impetus and push this operation to a new level," he said in a statement on Sunday.
He warned that any person found in the 27 areas from Monday will be treated as a suspect of armed banditry, or as a suspect of aiding and abetting banditry, or as an accessory after the fact.
The areas are Korkoron Hills, Tandare Valley and Silale Gorges in Baringo County, Mukogodo Forest; Kamwenje, Warero and Ndonyoriwo; Lekuruki Hills, Losos and Kiape Caves and Sieku Valley in Laikipia County.
Areas of Ltungai Conservancy, Longewan, Nasuur, Lochokia and Lekadaar Escarpments, Lolmolok Caves, Pura Valley, Malaso Escarpment and Suguta Valley in Samburu County have also been declared as scenes of crime.
Residents in Kapelbok, Nakwamoru, Lebokat, Ombollion, Nadome and Kamur caves in Turkana County are also required to vacate as well as those in Turkwell Escarpment at the interface of West Pokot and Turkana counties. 
Kindiki noted that over 135 Kenyans, including 20 security officers, have been killed by bandits in the last seven months. This week, at least 12 Kenyans were killed in Malaso, Pura and Kur Kur areas while 6 others lost their lives in Tot, Elgeyo Marakwet County.
"I assure the people of Kenya that we shall neutralize every bandit who defies the Government and engages in the atrocious killing, maiming, and displacement of people from their homes," he said.
He added: "We are taking this war to their hideouts by land and air, with all our weight and might and with all the strength that God has given us to effectively defeat this lamentable catalog of crimes against humanity. We shall never surrender our Country to criminals."
The cabinet secretary also said he will soon name spiritual leaders and politicians who are benefitting from the security threat.