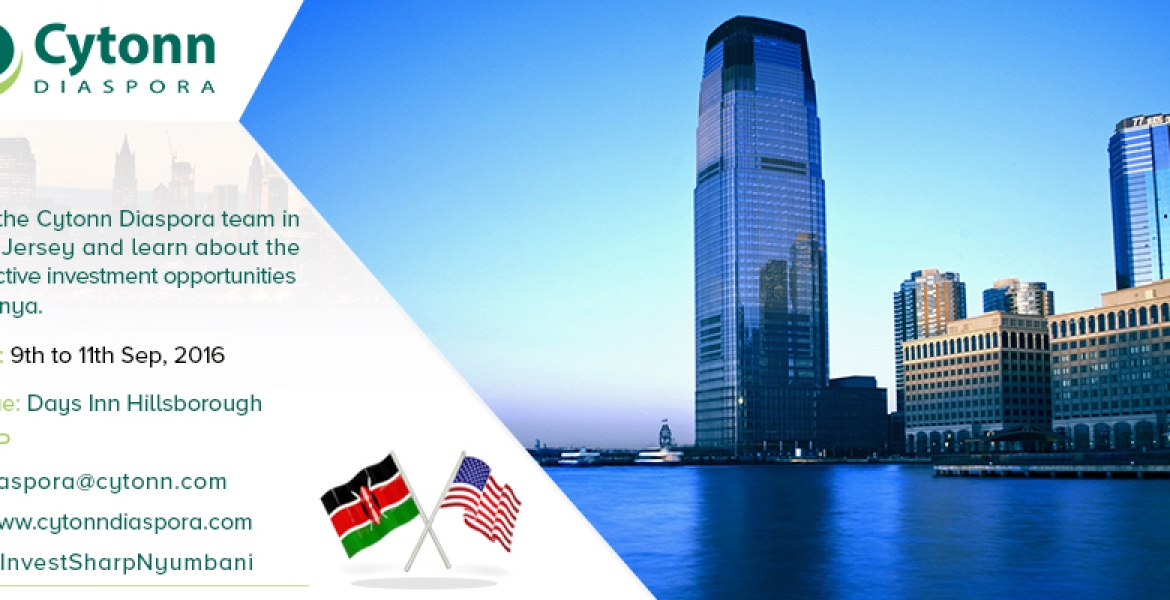 Cytonn Diaspora would like to invite the Kenyan community in New Jersey to a FREE Investment Forum to be held from Friday, September 9th to Sunday, September 11th, 2016 in Hillsborough, New Jersey.
The forum will discuss investment opportunities in Kenya for the US Diaspora.
Venue: Days Inn Hillsborough – 118 US Highway 206, Hillsborough, NJ 08844.
The event is FREE, but RVSP is encouraged at www.cytonndiaspora.com/community/events or by sending an email to diaspora@cytoon.com
The full Itinerary of the Cytonn Diaspora Roadshow is available at www.cytonndiaspora.com/community/events
#InvestSharpNyumbani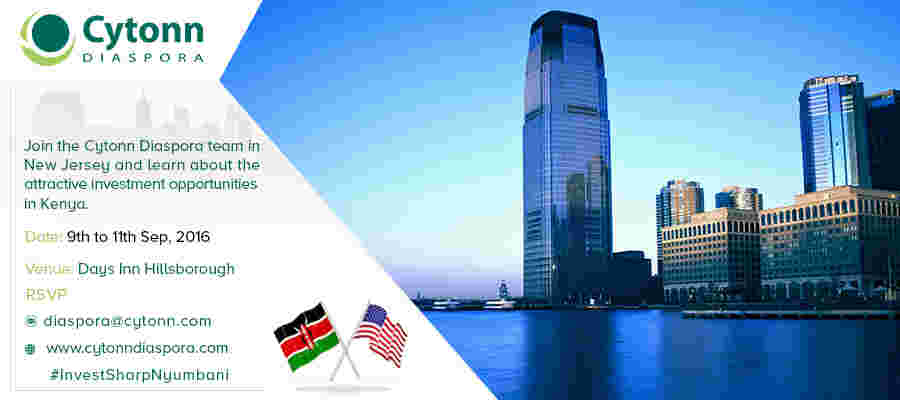 OTHER UPCOMING CYTONN DIASPORA ROADSHOW EVENTS: