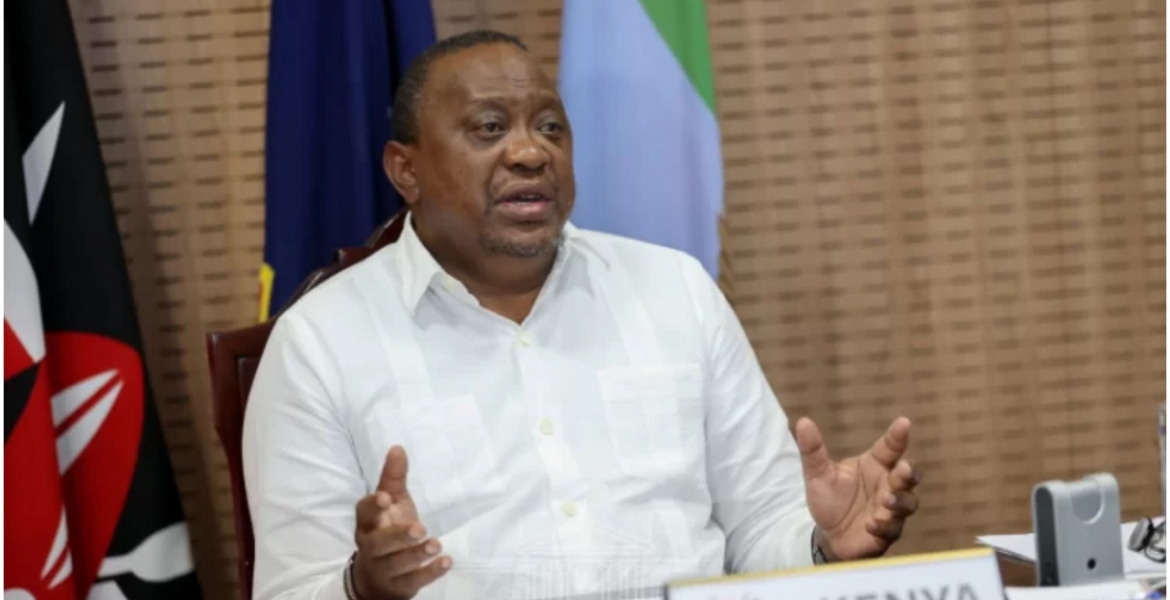 President Kenyatta has invited American Small and Medium Enterprises (SMEs) to invest in Kenya through partnerships with their Kenyan counterparts.
Speaking during a virtual US Chamber of Commerce Global Leaders' Forum on Economic Recovery on Tuesday, Kenyatta said more partnerships between Kenyan and American SMEs will help unlock the huge trade potential that exists between the two nations.
He urged American SMEs to enter into mutually beneficial partnerships with their Kenyan counterparts, saying the enterprises are the spine of Kenya's vibrant economy.
"This is where the real opportunity lies. This is not to say that we are telling the big boys not to come in, they are already here. The big corporates are already here," said Uhuru.
He added: "But they don't have the capacity to propel inclusive growth as the small and medium enterprises that have a much greater capacity of affecting lives and changing the livelihoods at the grassroots level."
Kenyatta further reiterated Kenya's commitment to concluding negotiations for the free trade agreement (FTA) with the US.
He invited US enterprises—both large and SMEs—to set shop in Kenya, saying the country provides a ready market for products and has an expanding economy buoyed by an innovative and highly skilled young labor force.
"I believe this is a mutually beneficial relationship that offers investment opportunities with great returns for American companies while at the same time offering job opportunities to Kenyans," Kenyatta added.
Kenya and the US commenced trade talks in July 2020, with a view of reaching a comprehensive agreement that will act as a model for similar pacts between the US and other African countries. 
Kenya is keen on signing the agreement ahead of the 2025 expiry of the Africa Growth and Opportunity Act (Agoa), which gives Kenya and 40 other sub-Saharan African countries duty-free access to the expansive American market for over 6,000 products.