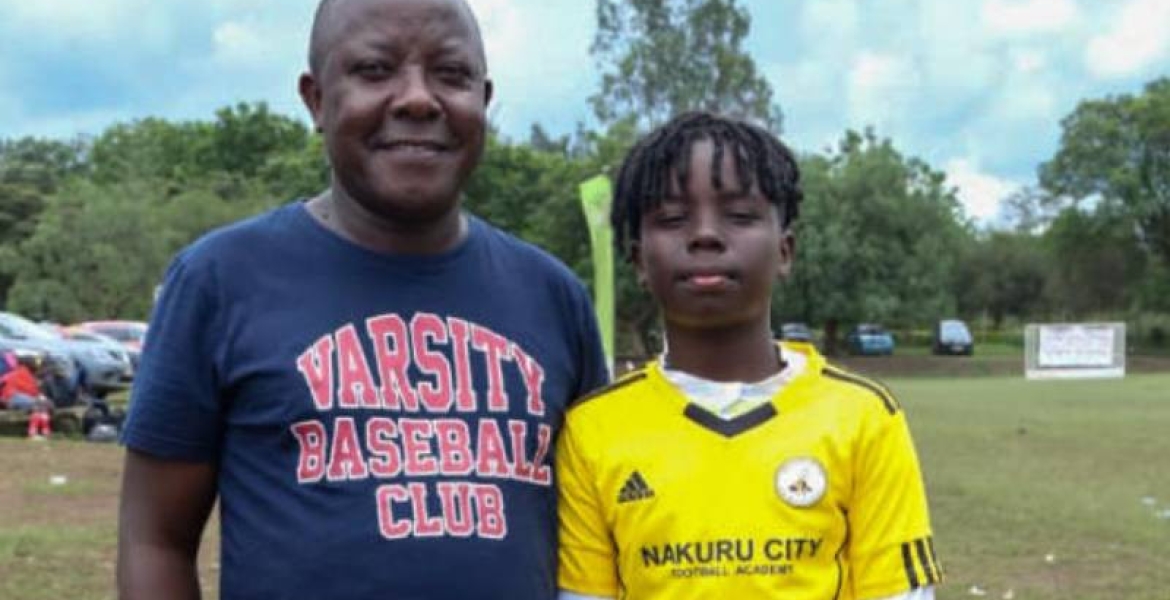 13-year-old Striker Telvin Chweya
13-year-old lethal striker Telvin Chweya will feature in Nastic Soccer Academy training in Barcelona, Spain starting in September. 
Chweya who plays for Nakuru City Academy said he is overjoyed having landed an opportunity to propel his football career in Europe's football academy. 
The striker said that he aspires to play professional football and help Harambee stars in International matches.
"It's a dream come true and I'm ready to prove myself in Spain and possibly become another Michael Olunga," he said.  Chweya commended the Rausha Vipaji event which exposed him to opportunities to sharpen his skills and better his football prospects. 
Head coach Bethwell Kipkoech of Nakuru City Academy said that their duty is to prepare the players for competitive roles in acclaimed football clubs in Europe. 
"Every player's ambition is to play in Europe and that's where we aim with our players. It's just a start of better things to come," he said. 
Chweya's father affirmed his continued support of his son's career.