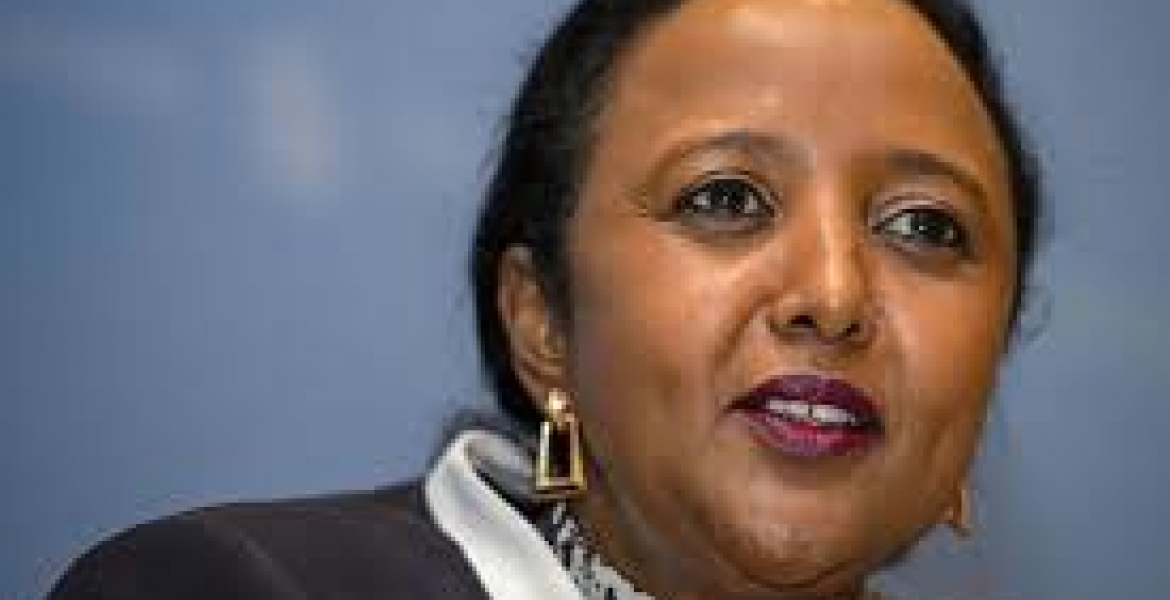 Kenya Foreign Affairs Cabinet Secretary Amina Mohamed has embarked on a campaign aimed at strengthening ties between Kenya and the United States of America.
Amina campaigned to have the US help Kenya improve its economic and security situation arguing that the ties will benefit both nations.
While in a series of meetings with top US officials last week, the Cabinet secretary presented that President Donald Trump's 'America-first' policy can still be realized through increased trade between Washington and Nairobi. "Kenya values the longstanding partnership and cooperation with United States and is keen to explore new avenues and possibilities of strengthening the relationship as the new 'America first policy' takes shape and crystalizes," she said in Washington.
Mohamed called on the US to encourage more firms to invest in Kenya arguing that Kenya was one of the promising emerging markets with vast opportunities
Kenya and US are join forces in the fight against terrorism and violent extremism posed by increasing terror groups such as the Somalia based Al Shabaab Militia group and the Islamic State.
Amina's last week trip to United State was her first since U.S. President Trump was handed the instruments of power in January.
Mohamed is said to have met top US government officials who included Senator Bob Corker, the Chairman of the US Senate Committee on Foreign Relations; Tom Shannon who is the Acting Deputy Secretary of State and Deputy Assistant U.S. Trade Representative for Africa, Constance Hamilton.
Her talks were mainly focused on the upcoming US-African Business Summit due in Washington in June.
Statistics reveal that Kenya's trade with the US was worth $1.5 billion in 2015, with $937 million representing imports while $565 million was for exported goods.
Amina affirmed Kenya's commitment to trade with the US expressing willingness to work with Trump's administration in trade and fight against extremism "Kenya is open to discussions on the new Administration's ideas on how to push forward this shared agenda," she said, according to a dispatch from the Foreign Ministry on Friday.
"We welcome America's support in Somalia and affirm the absolute necessity of fighting terrorism and ensuring that extremist groups do not obtain a foothold in the Horn of Africa region," the CS added.